#foodwithbenefits
Green Finger Food with a Bite
Indulge in a date of the very special kind and get yourself set up on a Green Date. These vegan and vegetarian finger food snacks will jump into everyone's frying pan or deep fryer or even go immediately into the oven. Easy to get your hands on, easy to get your teeth into and, thanks to our secret ingredient, with a bite that is extra #CrispAndCrunchy. It's all a big secret? Yes, we're not going to mention the tiger nuts just yet or you'll fall hopelessly in love with this lush superfood. So what is the feeling that you have in your mouth now? Everything tastes hunky dory, the real thing. What you see is what you get: apple, carrot, onion, peas, broccoli, bell pepper, sweet potato, courgette or beetroot, all as absolutely natural ingredients for your health-conscious diet. We've got nothing to hide here. Follow this new and natural range of snacks: they are vegan and vegetarian, gluten-free, certainly not genetically modified and as a purely plant-based food they match your profile exactly.
#downtofood
Natural Finger Food - So what do you fancy?
Nobody can ever resist crunchy finger food. You like it on the fiery side, a little bit exotic or maybe even classic? Or, best of all, everything all together? So that's what you'd really like! And that's why we've got a great selection of finger food on offer for you. Really natural vegan, vegetarian and super fresh and crisp finger food snacks in 6 flavours, all with a good helping of herbs and spices and all ready to take you on a culinary trip around the world. Go on your Green Date with Curry Kiss, Beet Affair, Kale Crush, Smokey Touch, Garden Quickie and Sunset Flirt. It's your choice and you decide how you want to have your carefully and lovingly prepared deep-frozen snacks. As a burger patty, croquettes, balls or as a mini cake? Or maybe you have some other outrageously indecent proposals? Then tell us because we want your Green Date to be an unforgettable experience for you. And we'll get the mould and the ingredients together to shape deep-frozen finger food exactly the way you want it! Romantic Love
Is film history being written here perhaps? In Curry Kiss, crunchy and nutritious edamame beans dressed in a delicious paste of mango and tiger nuts together with apples, carrots, coconut flakes and onions and are waiting for their grand entrance. Just one bite and the enchantment of India comes alive, a fresh and fruity breath of oriental air. Deep-frozen.
Also available with a crunchy, gluten-free coating of coriander, black onion seeds and rice flakes.
Curry Kiss also available without coating
Cooking Guide: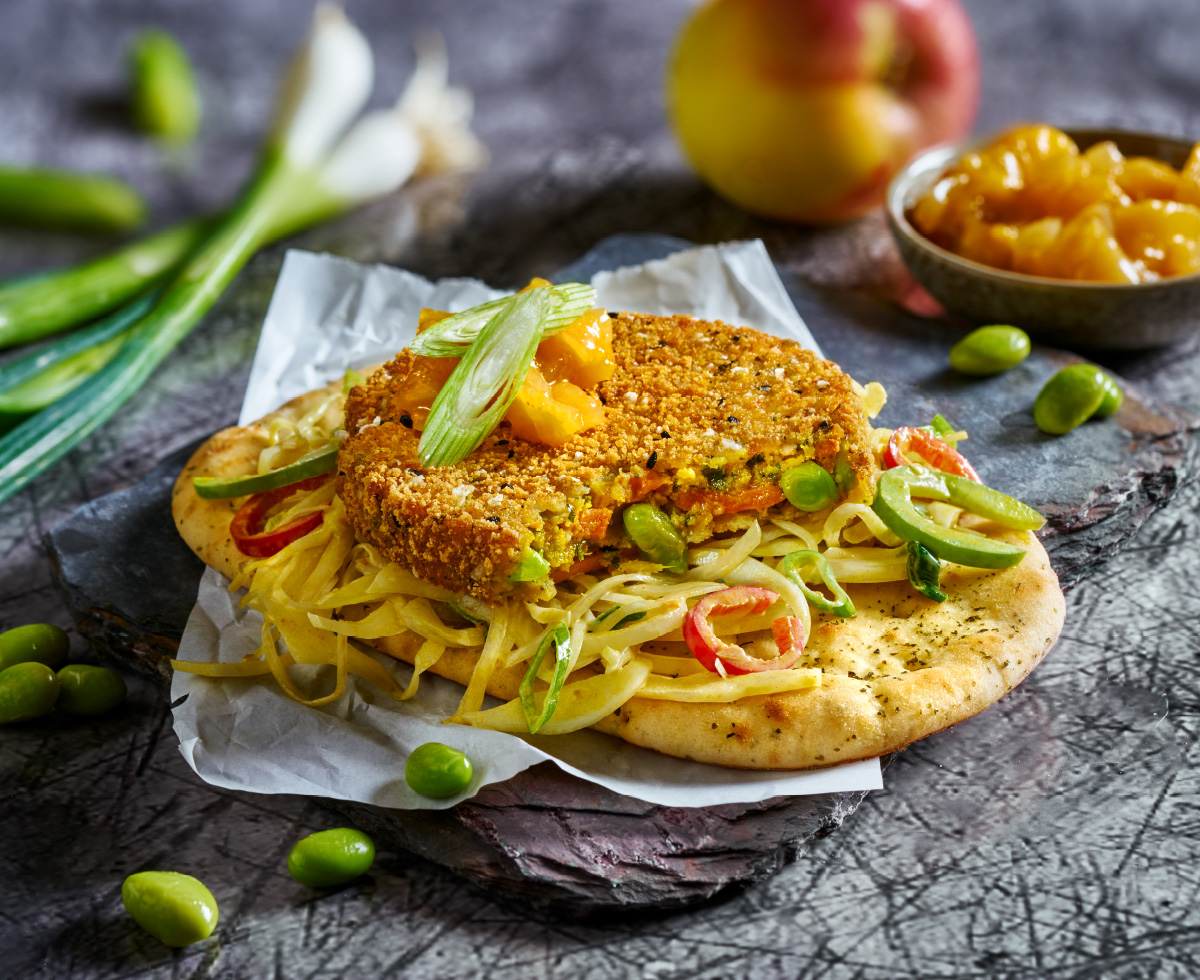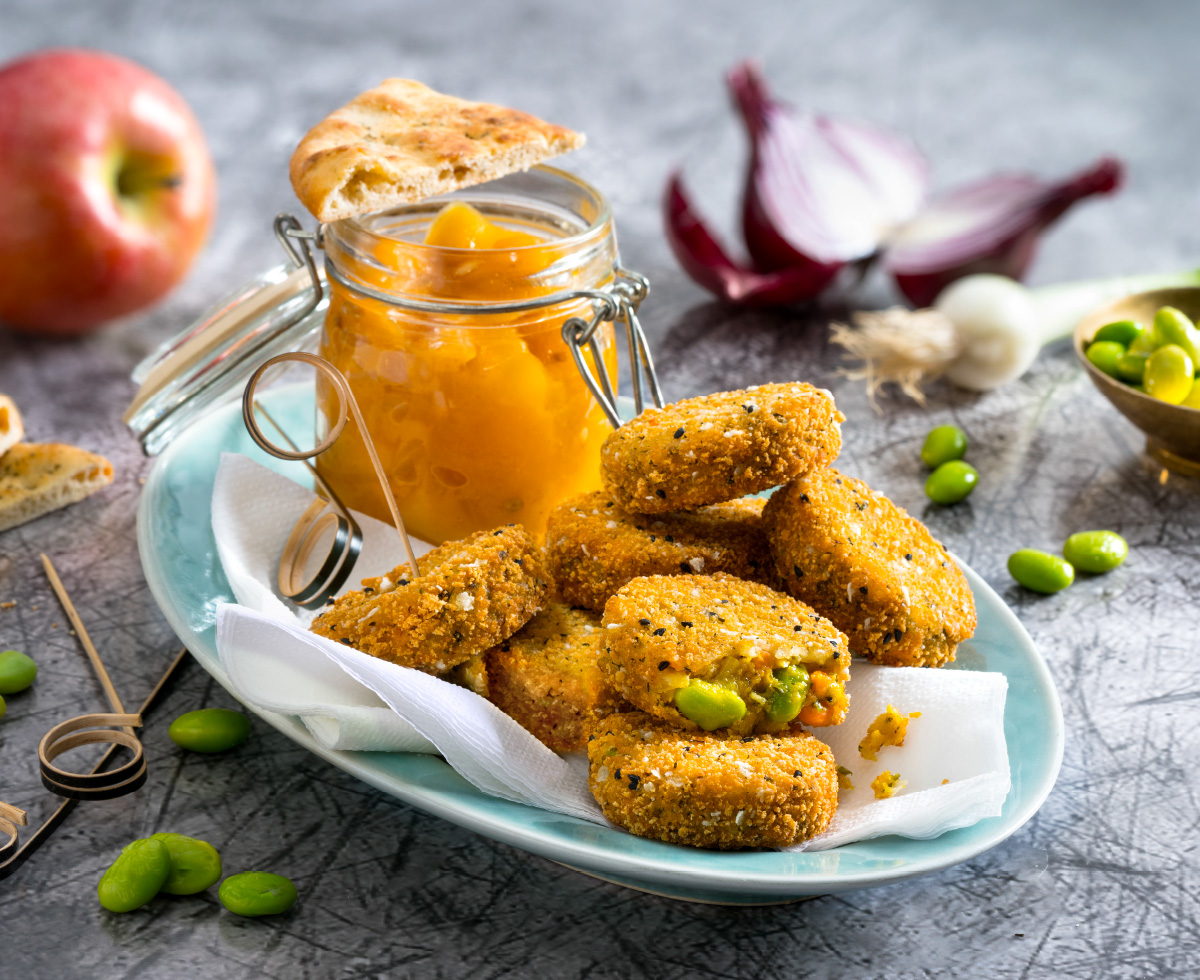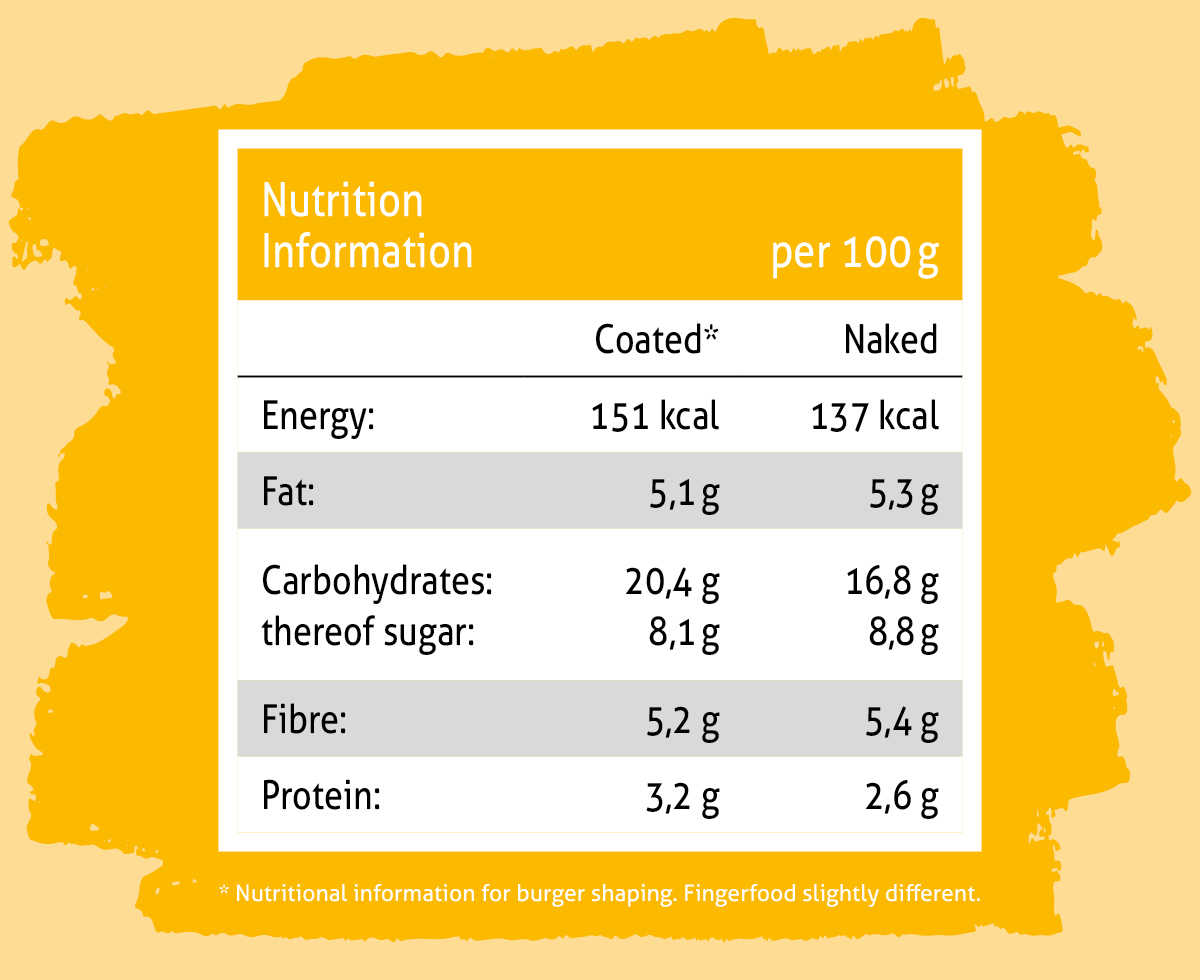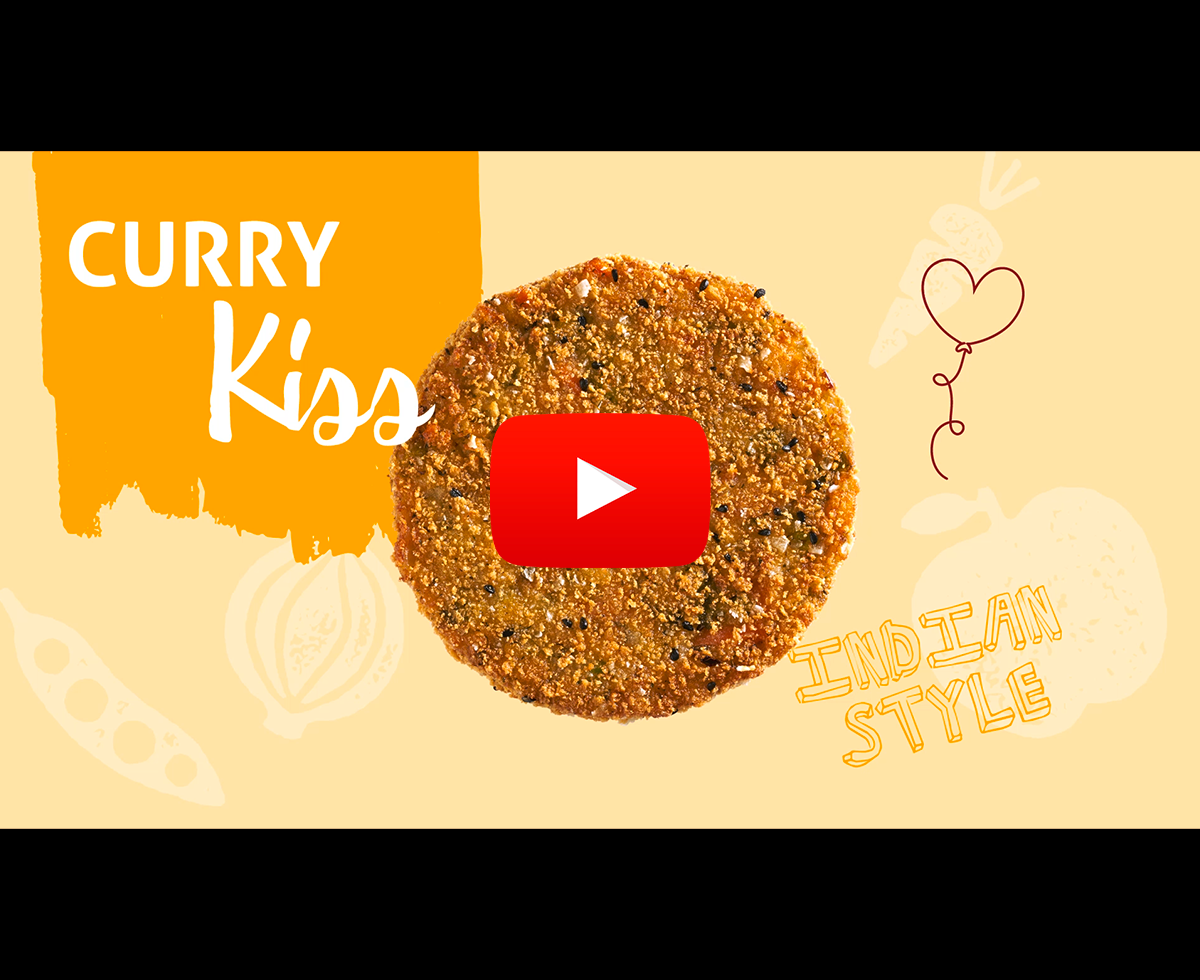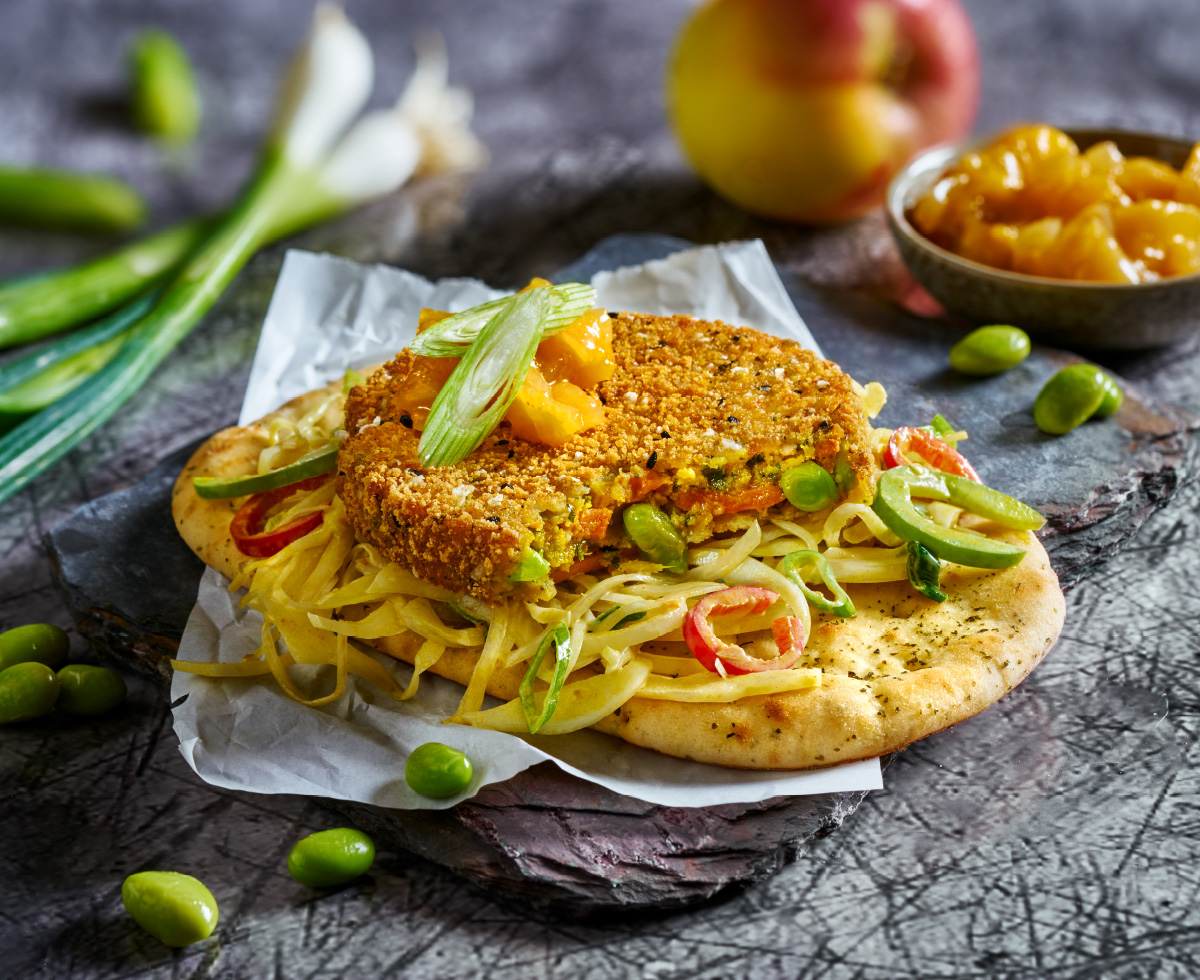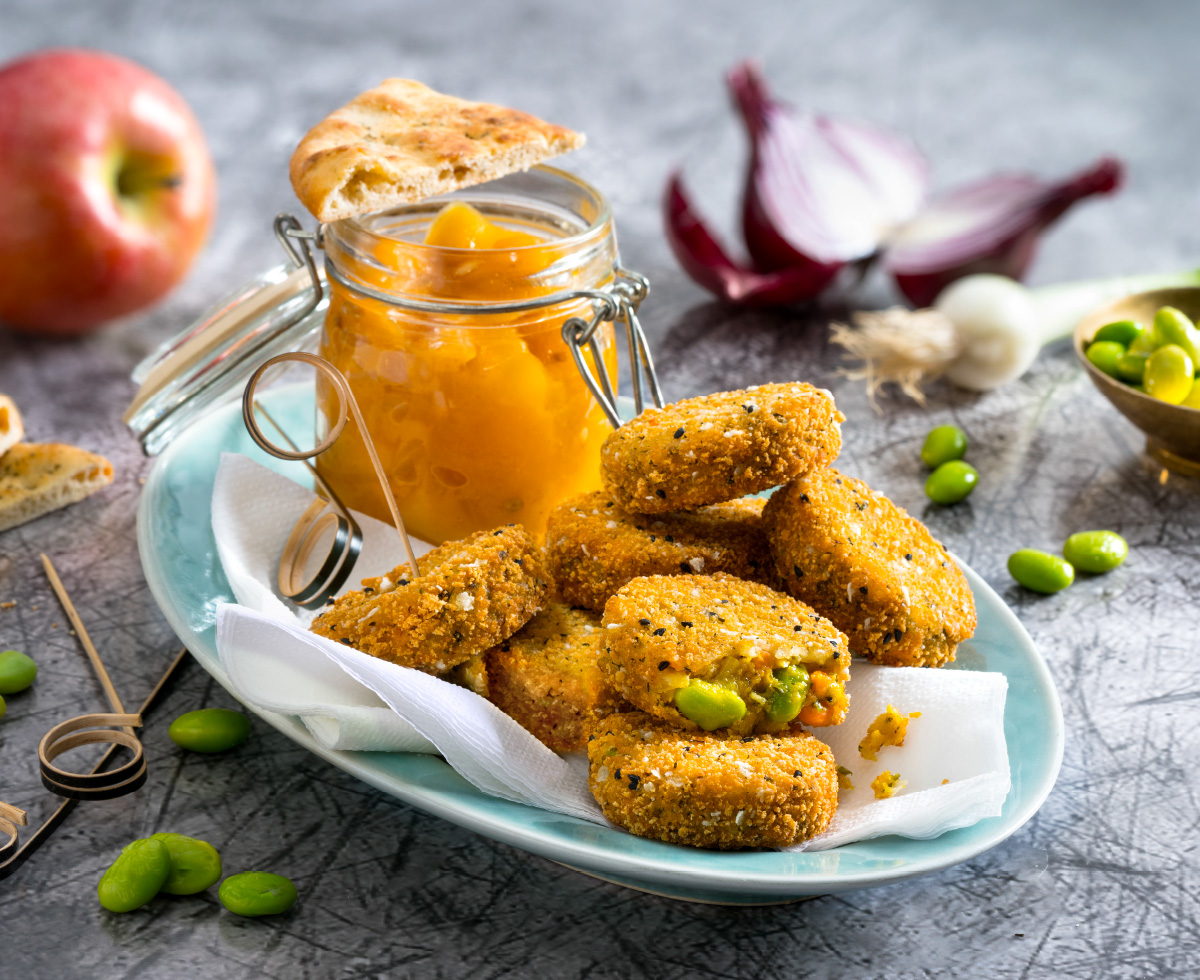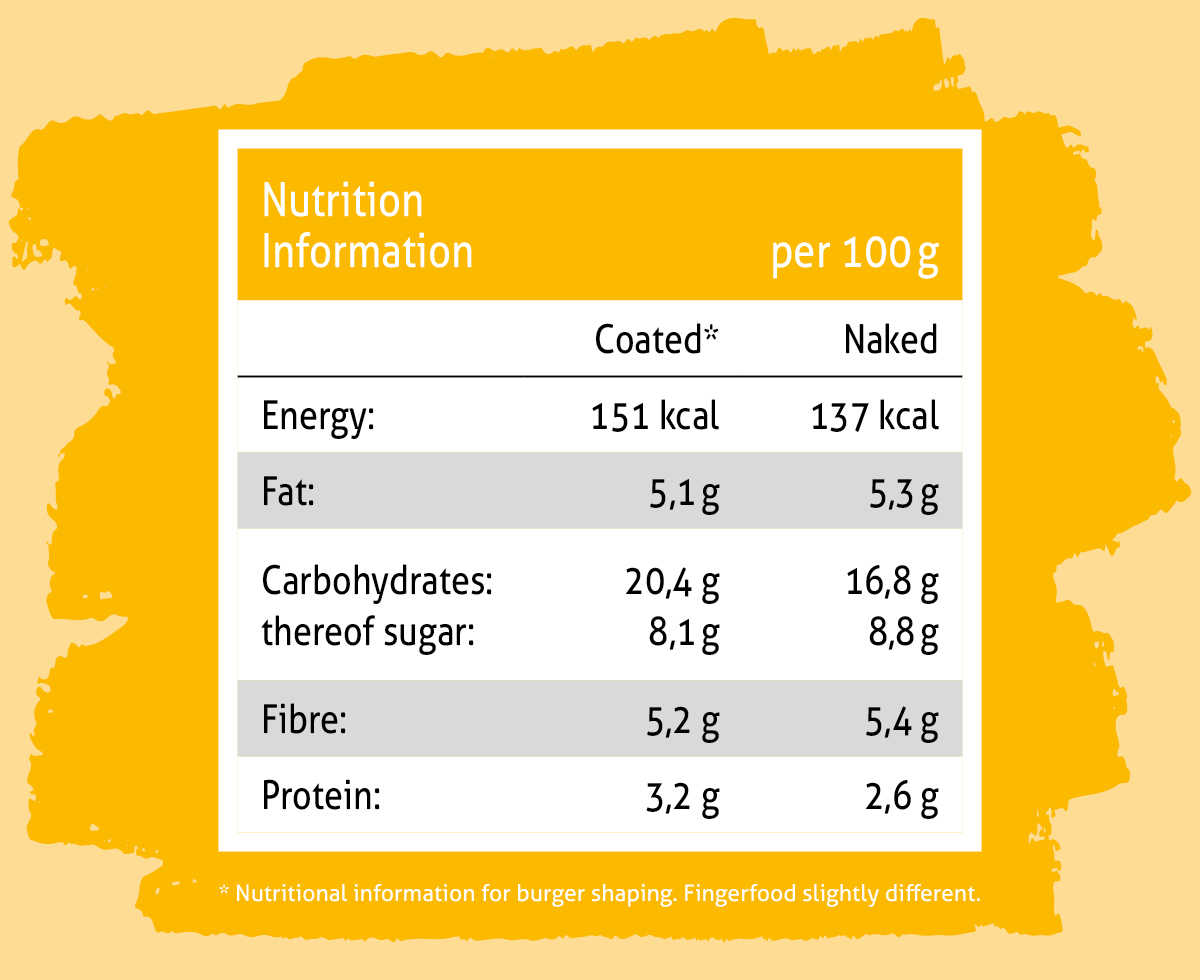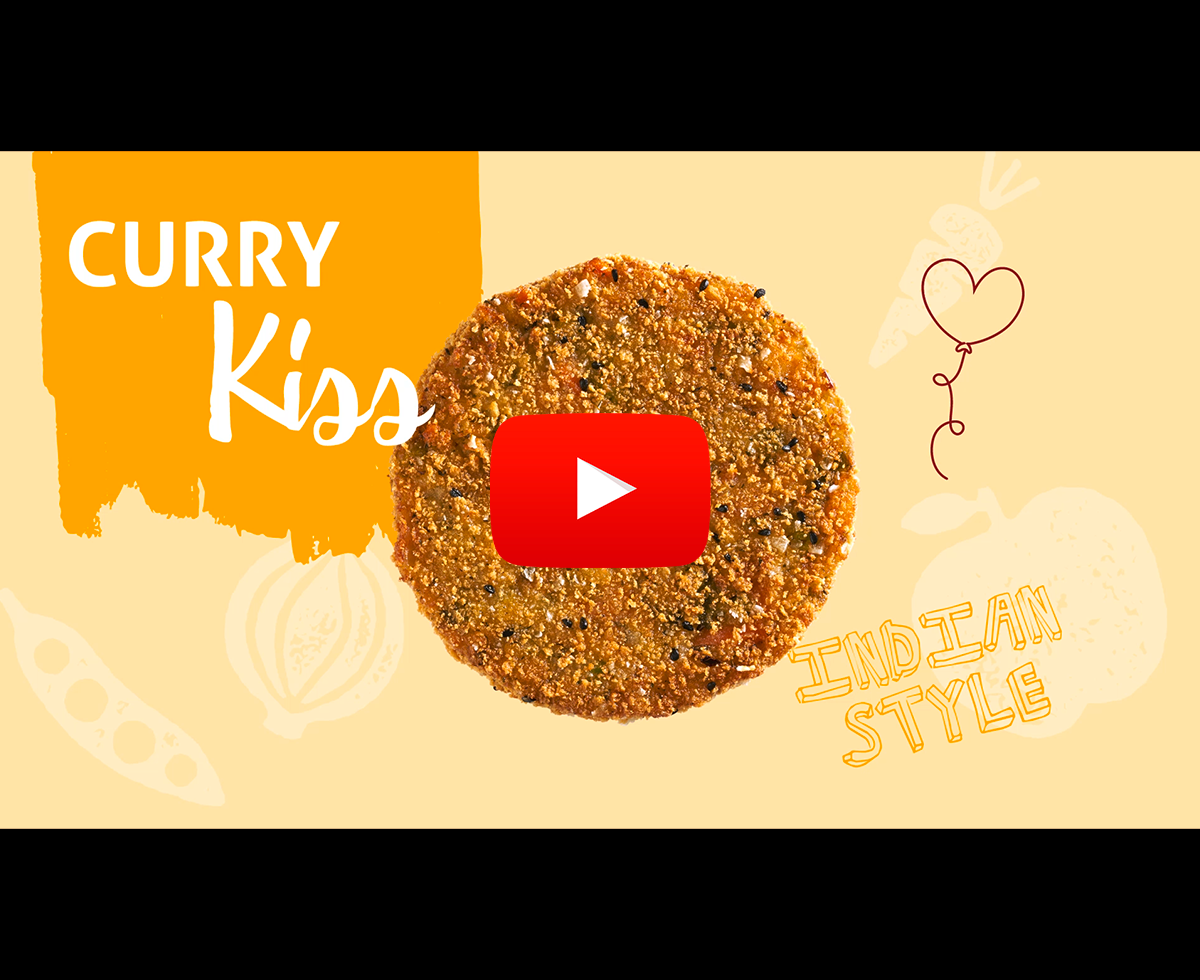 Into Beet with You
A perfect way to tempt your taste buds! The ultimate enjoyment, a luscious paste of aromatic horseradish and tiger nuts married together with beetroot, carrot and apple to take you to a garden of sensual pleasure. And what is more, this beet affair will also seduce you with lashings of vitamins, minerals and fibre. Fallen in love yet? Deep-frozen.

The gluten-free coating created out of black pepper, parsley and chives conjures up even more magic destined to put a spell on your taste buds.
Beet Affair also available without coating
Cooking Guide: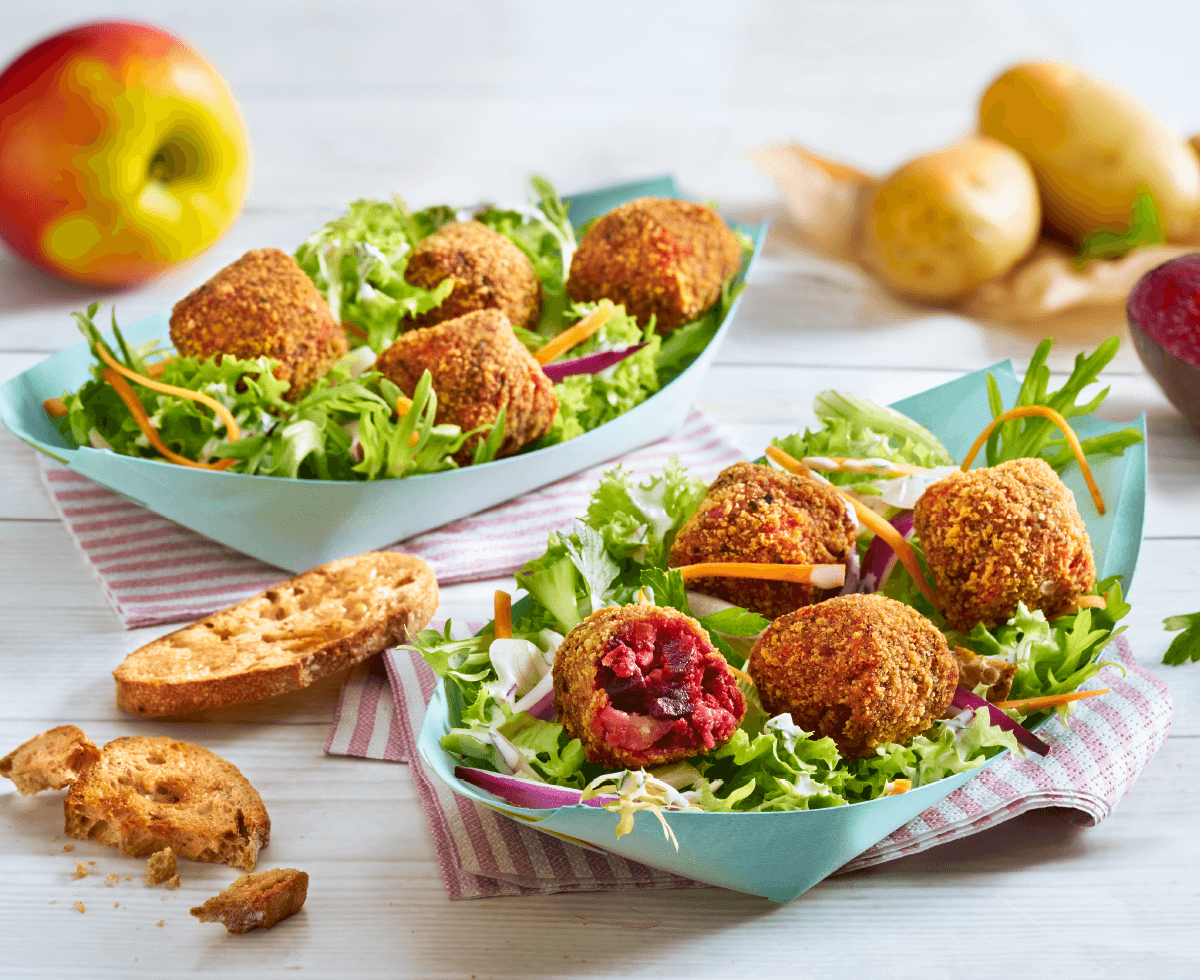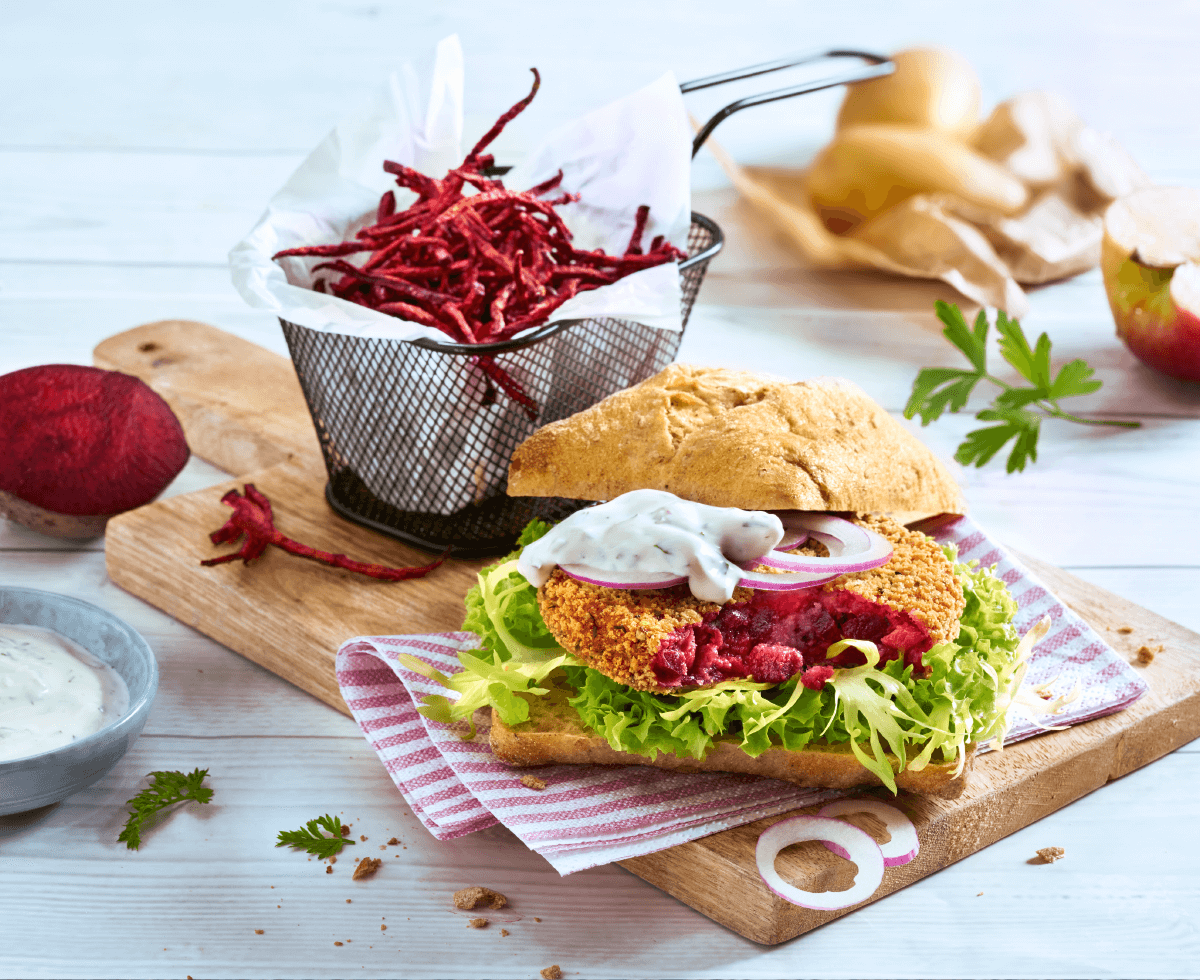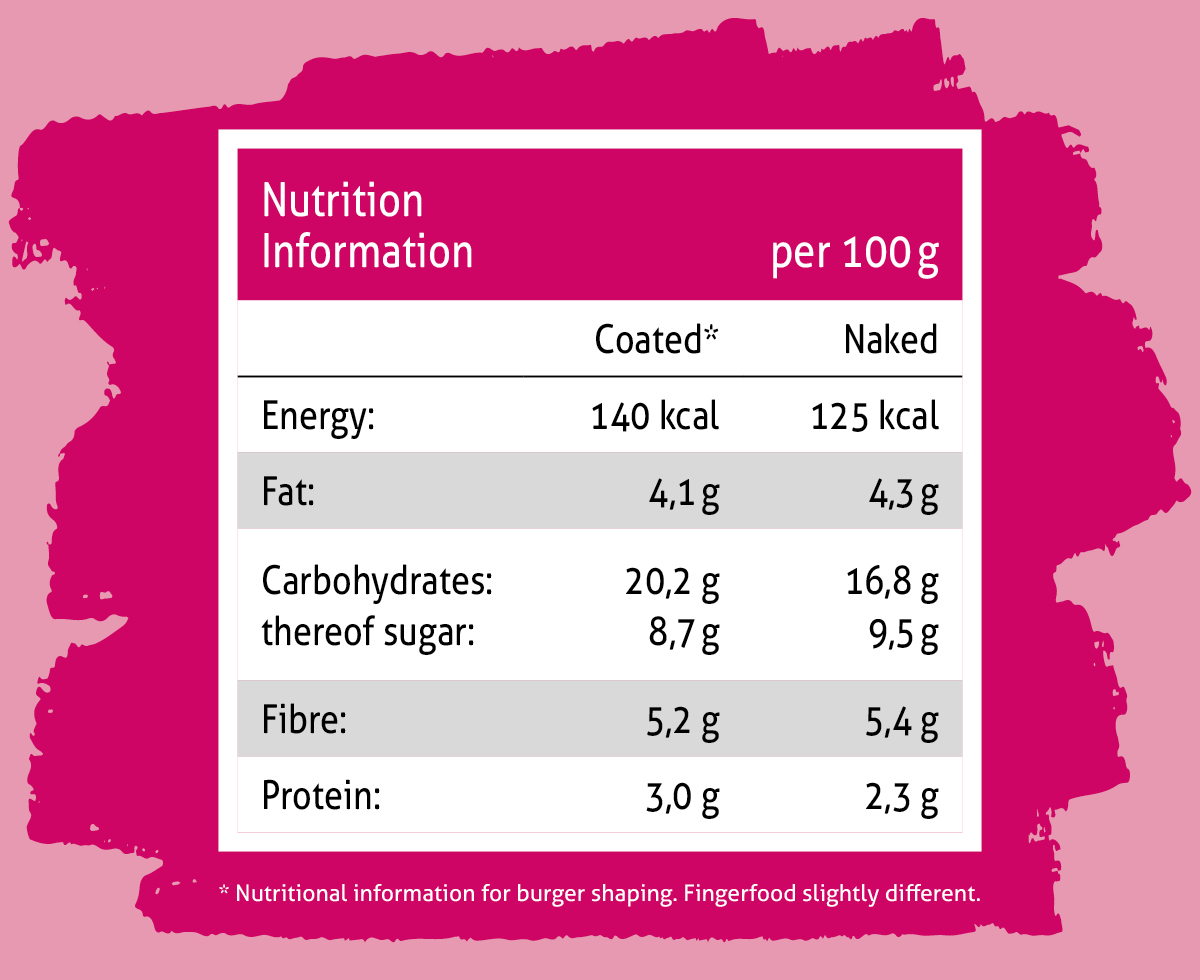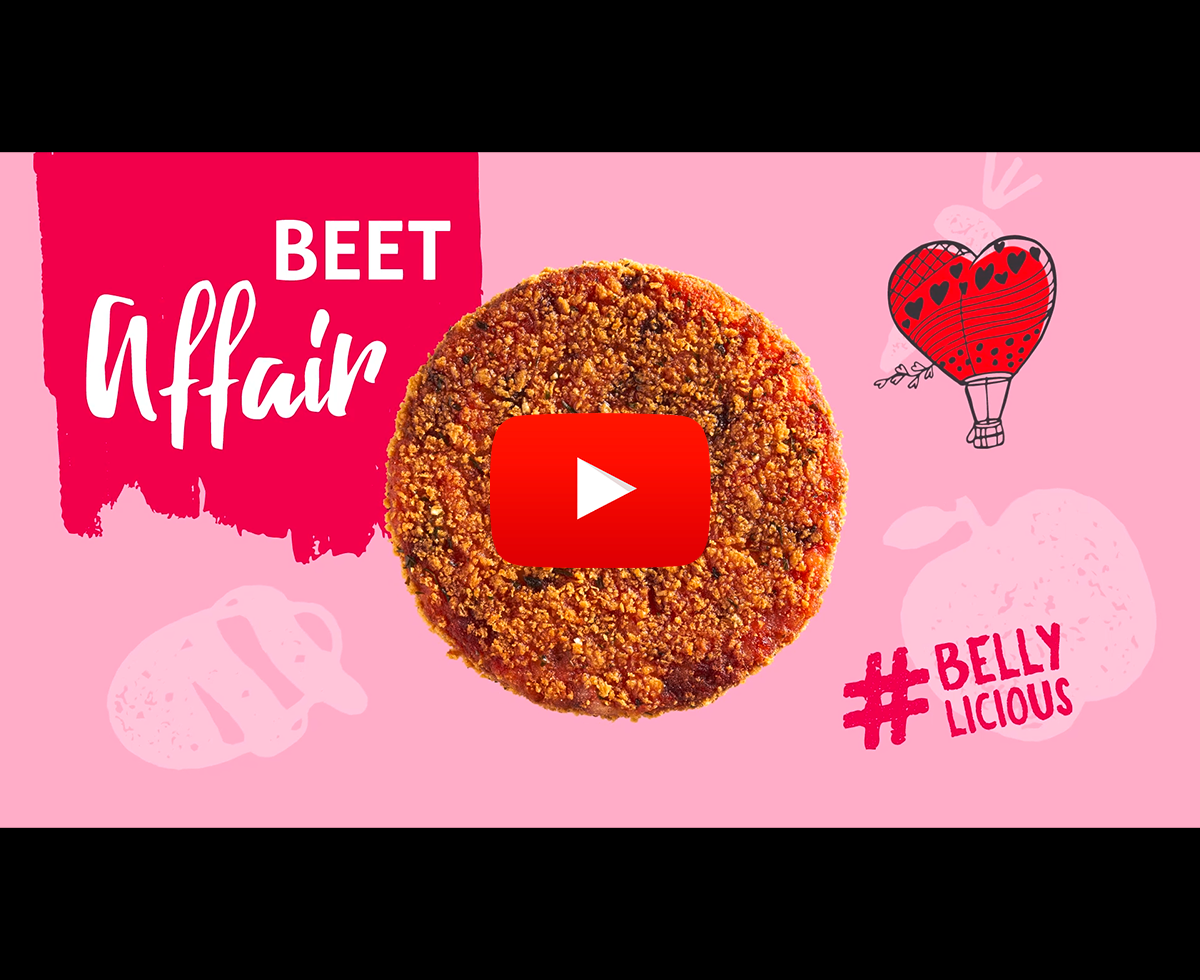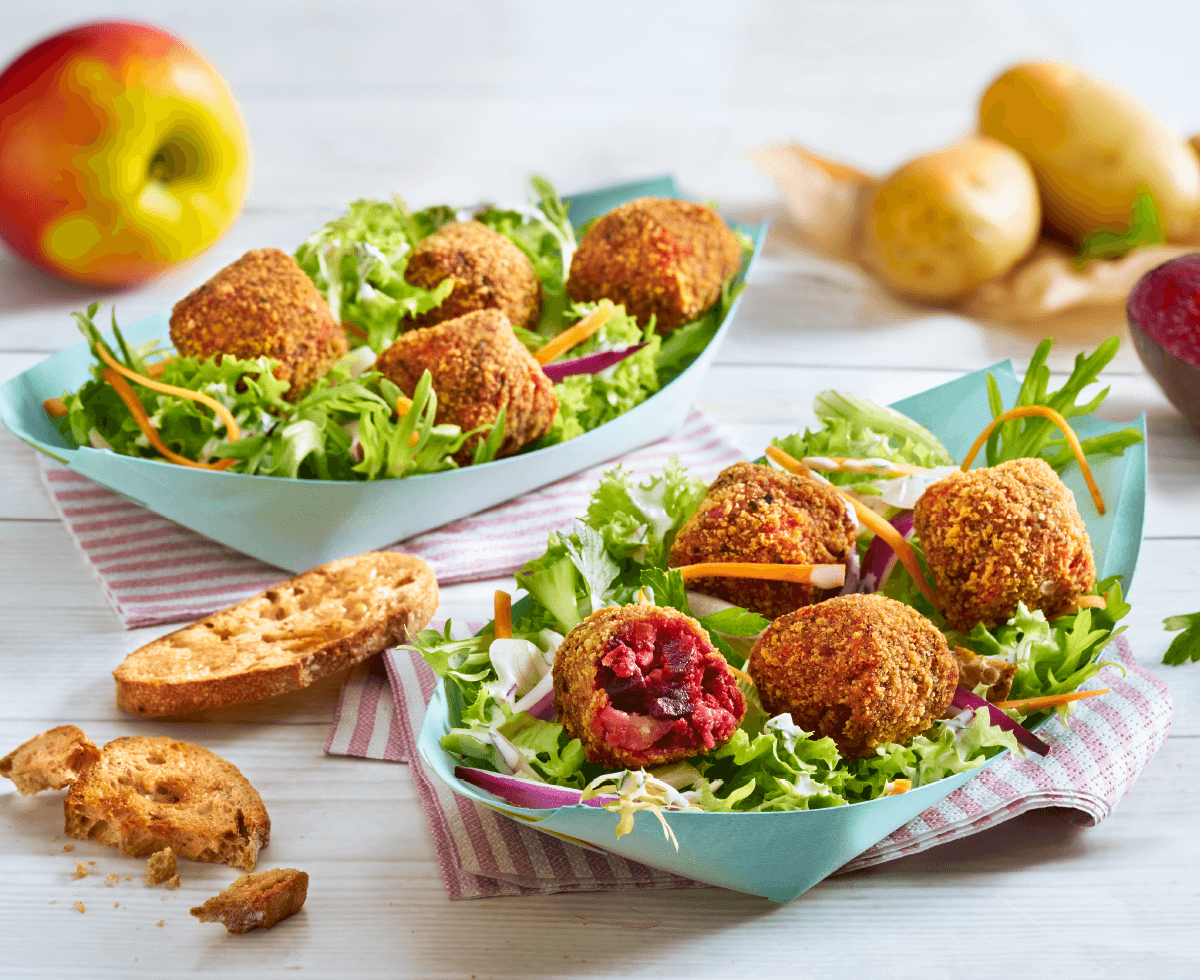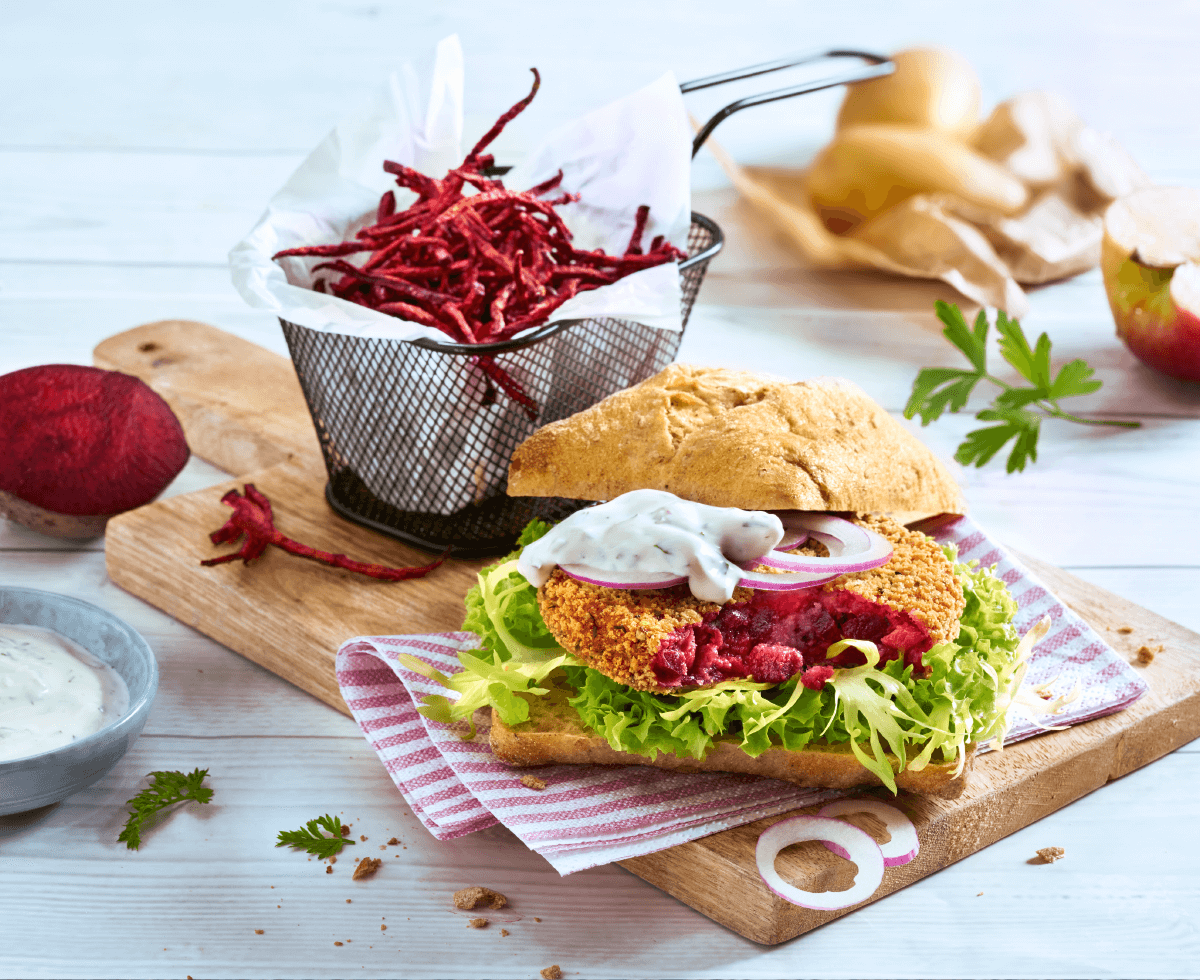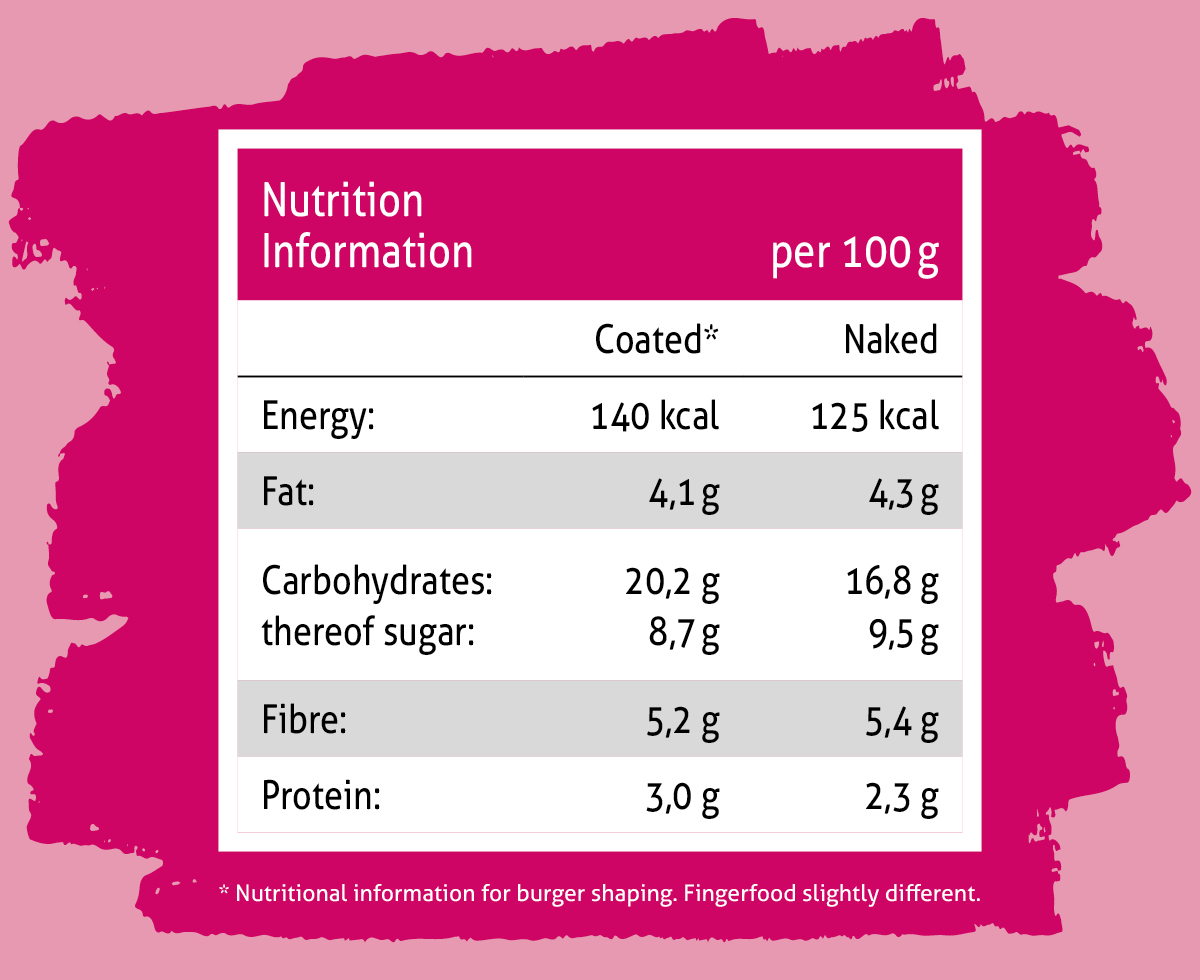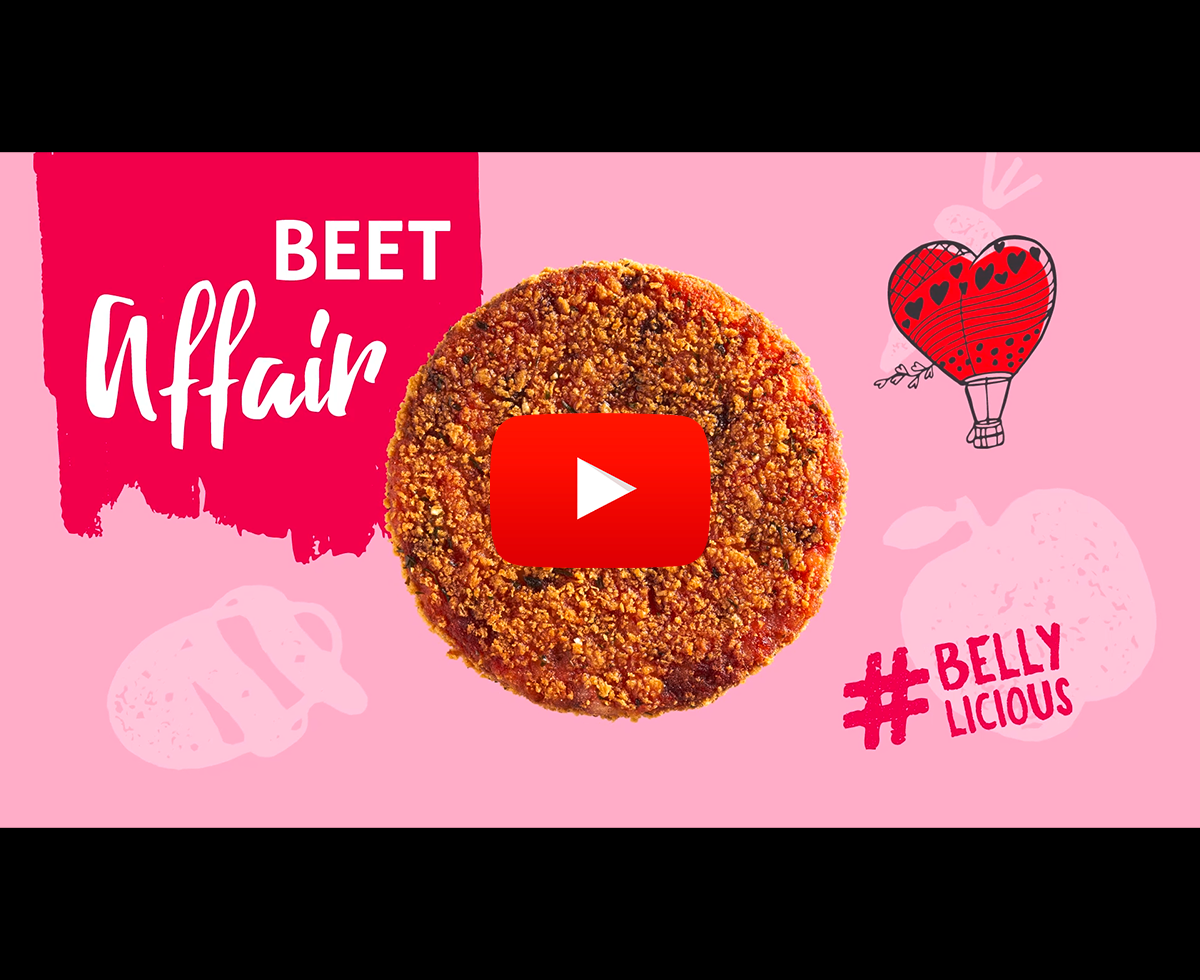 Oh Baby, It's Cool
Boring winter veg was yesterday's news. Today it's Kale Crush. This kale even makes cabbage sexy. The hearty vegetable scores points as a double act with sweet potatoes and a coating of spicy tiger nut paste. A source of pleasure for taste buds and body alike thanks to the incredibly beneficial nutritional values. Bring on the dancing taste buds! Deep-frozen.

Crunchily delicious with an extra nutty aroma - the variation with a gluten-free coating enhanced by poppy seeds
Kale Crush also available without coating
Cooking Guide: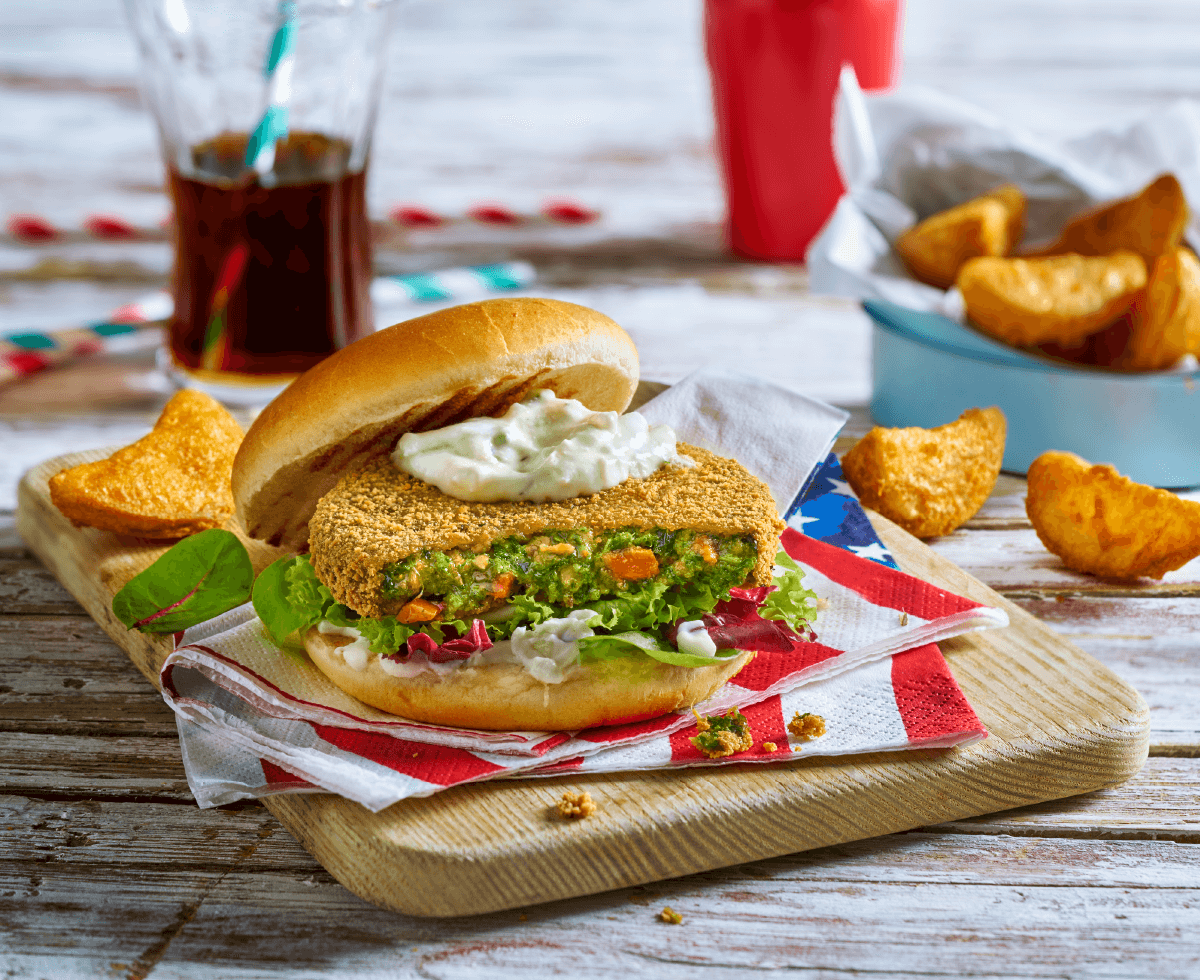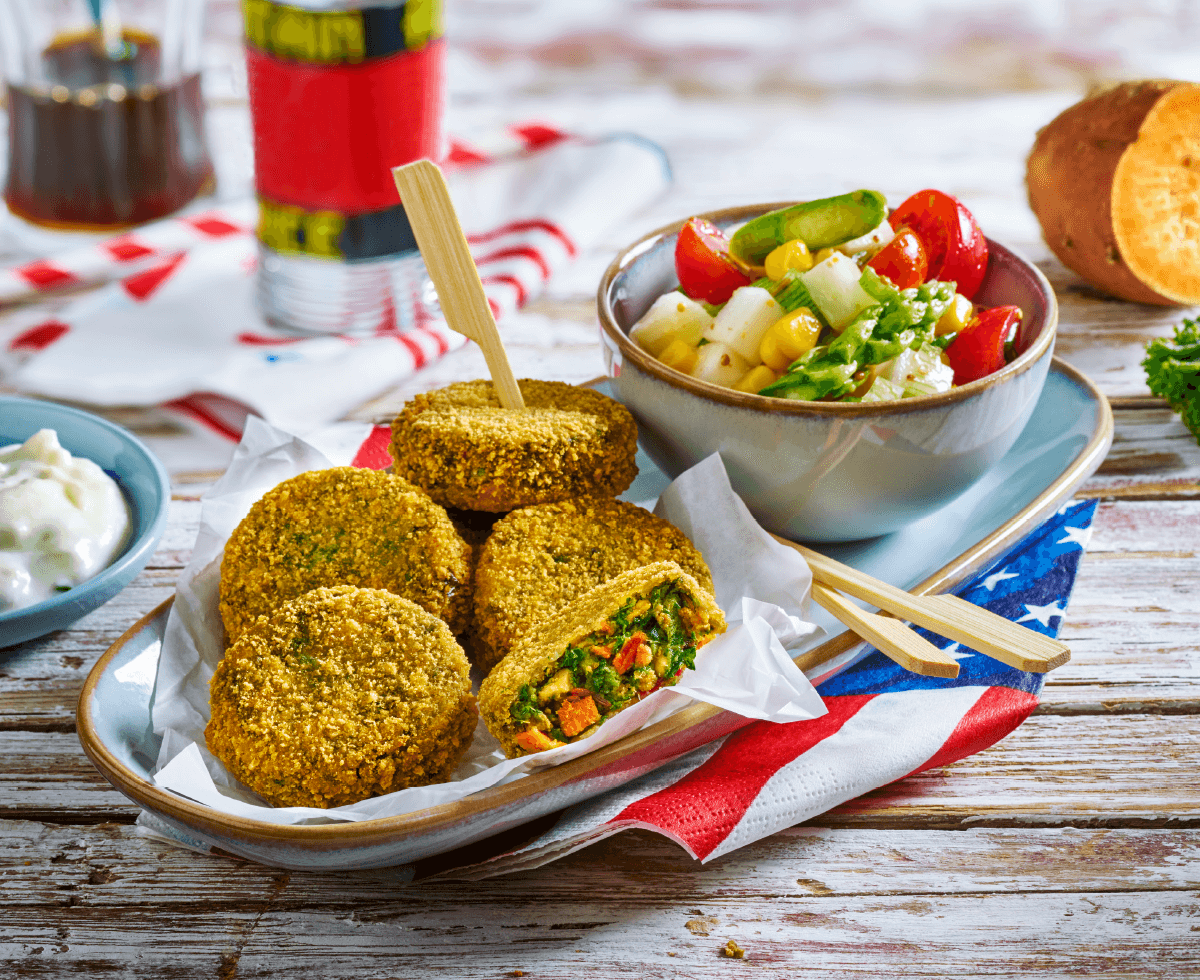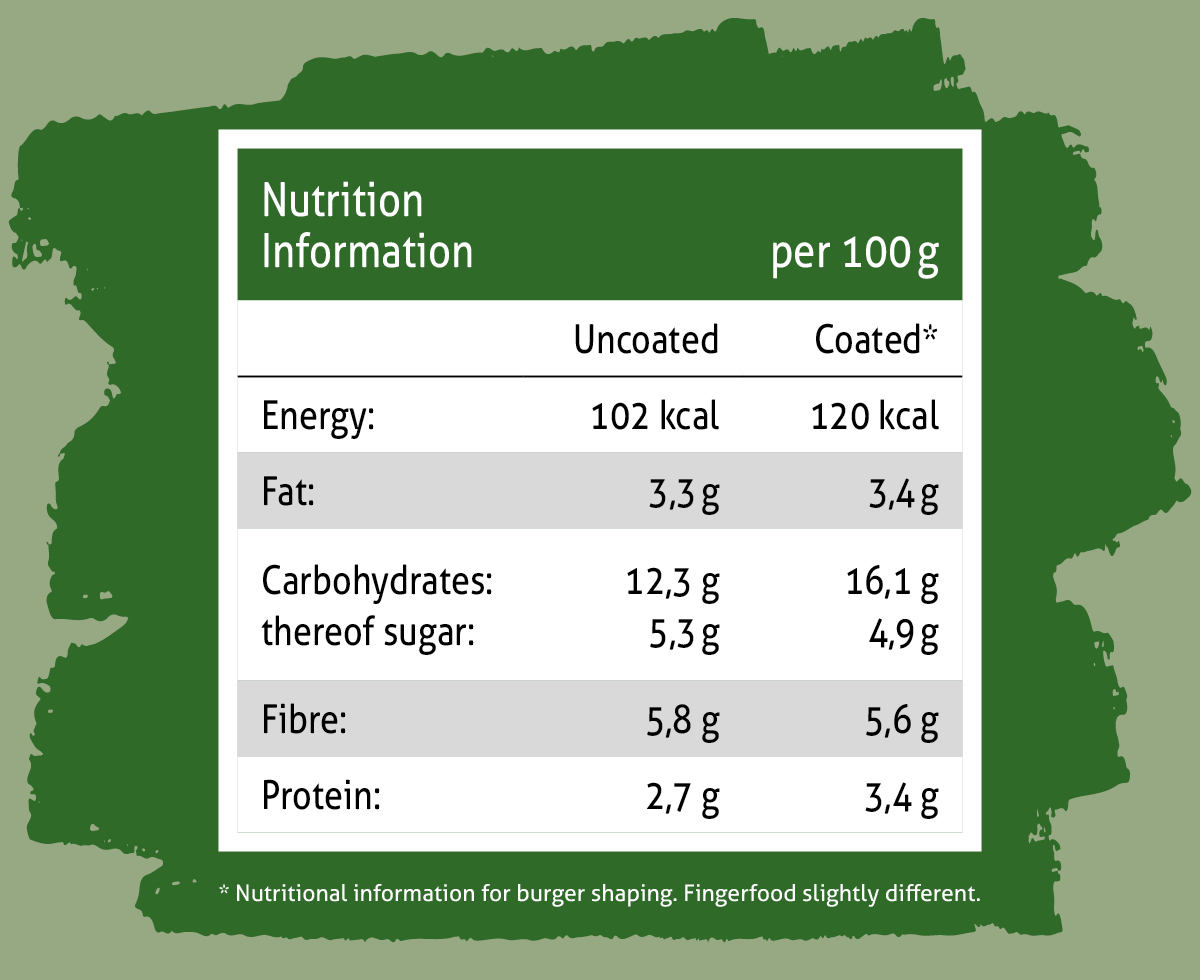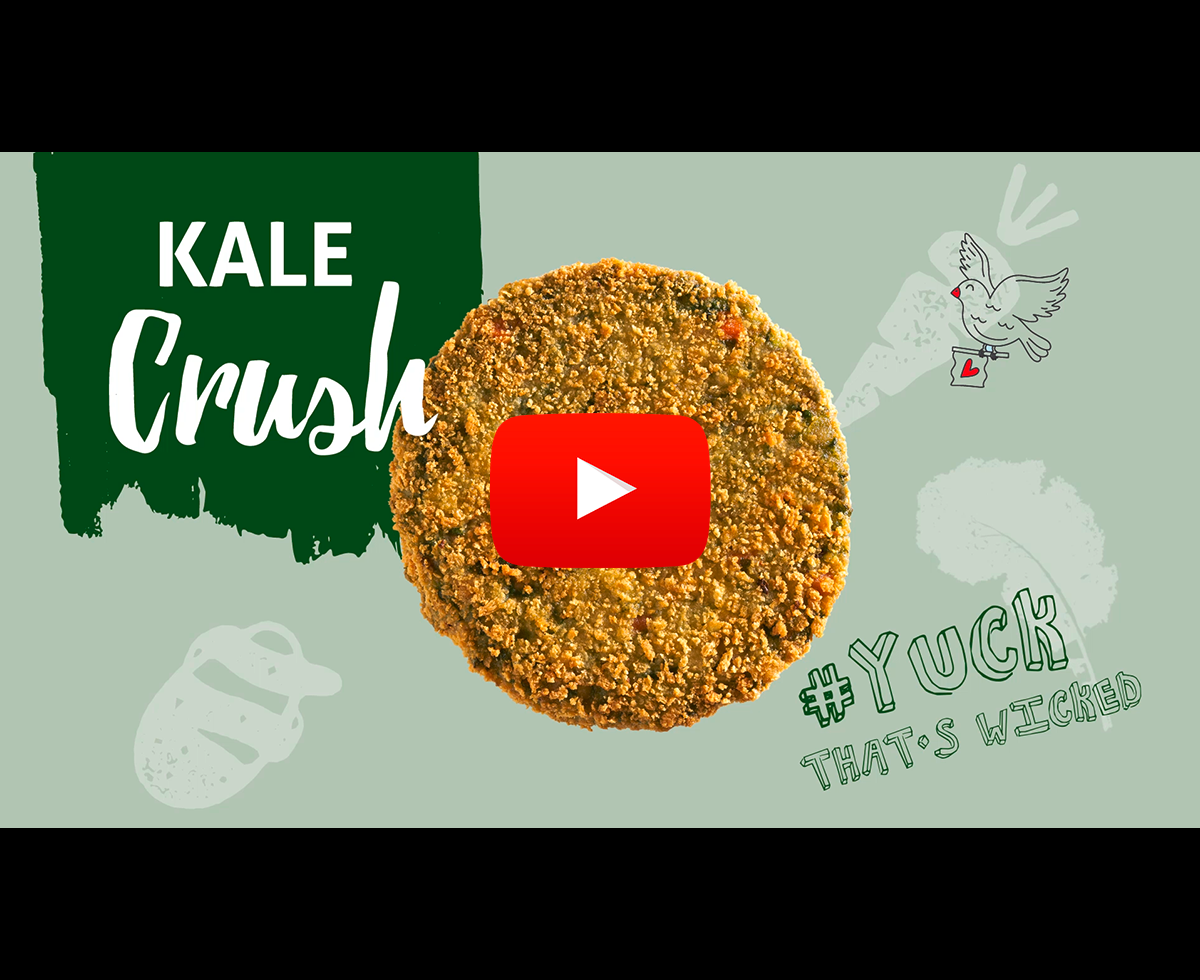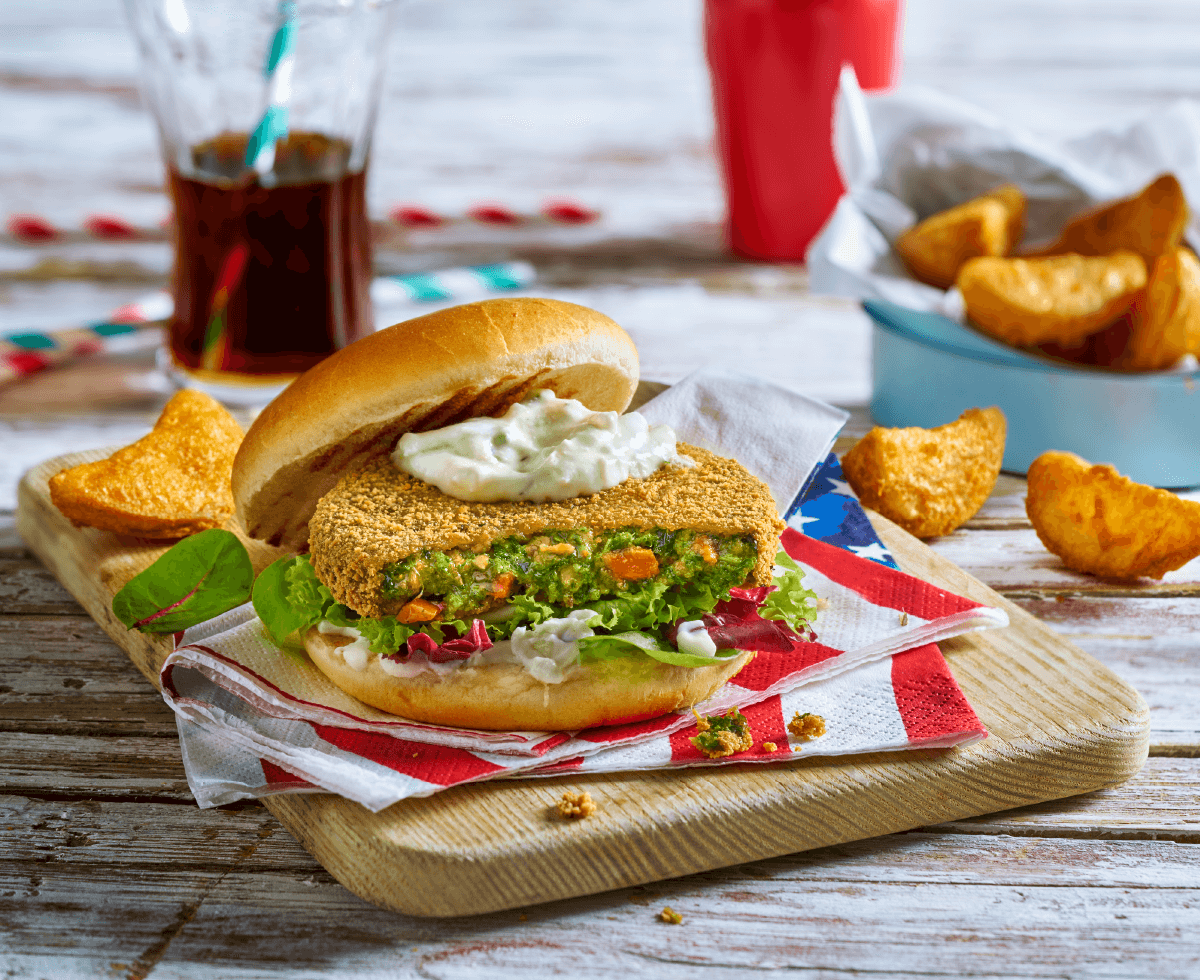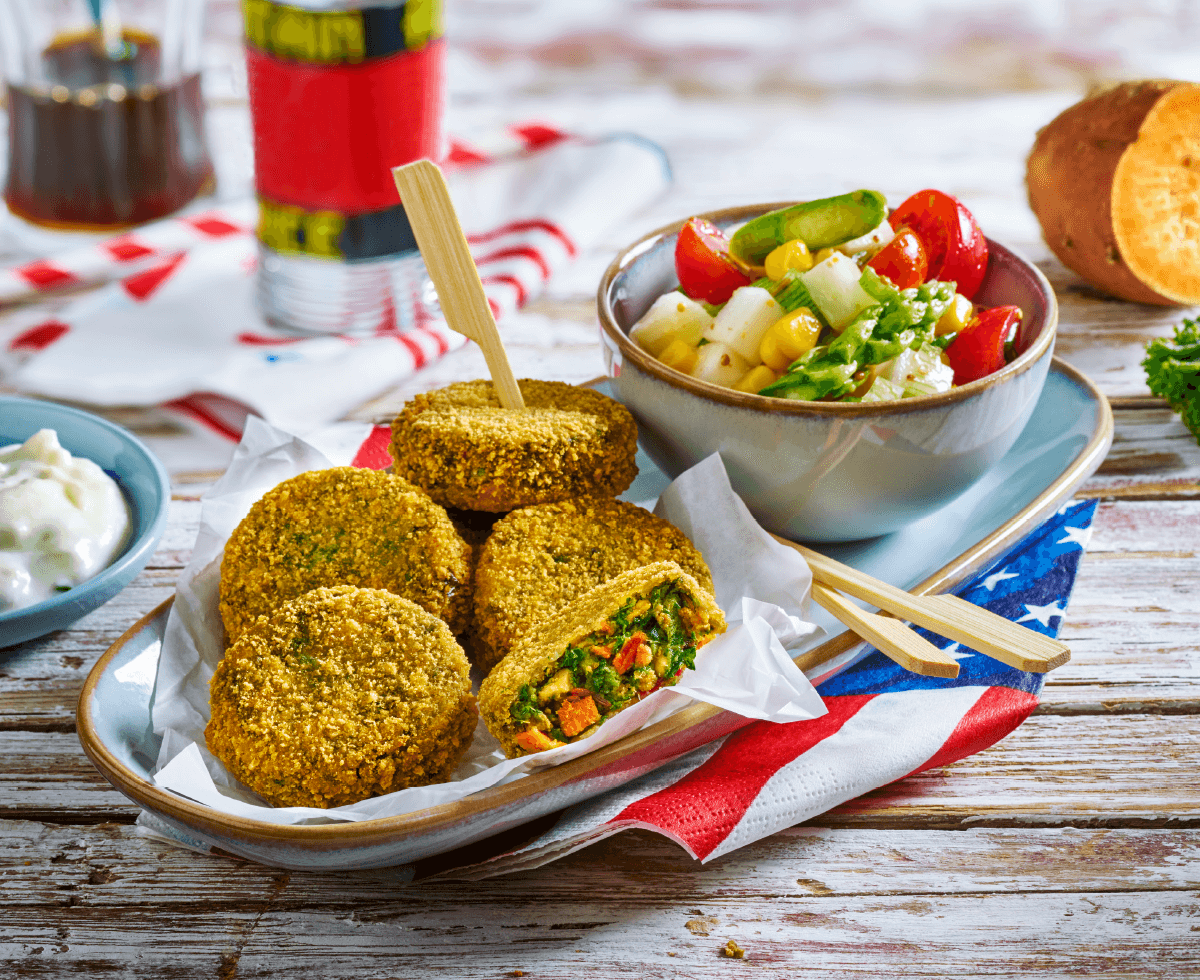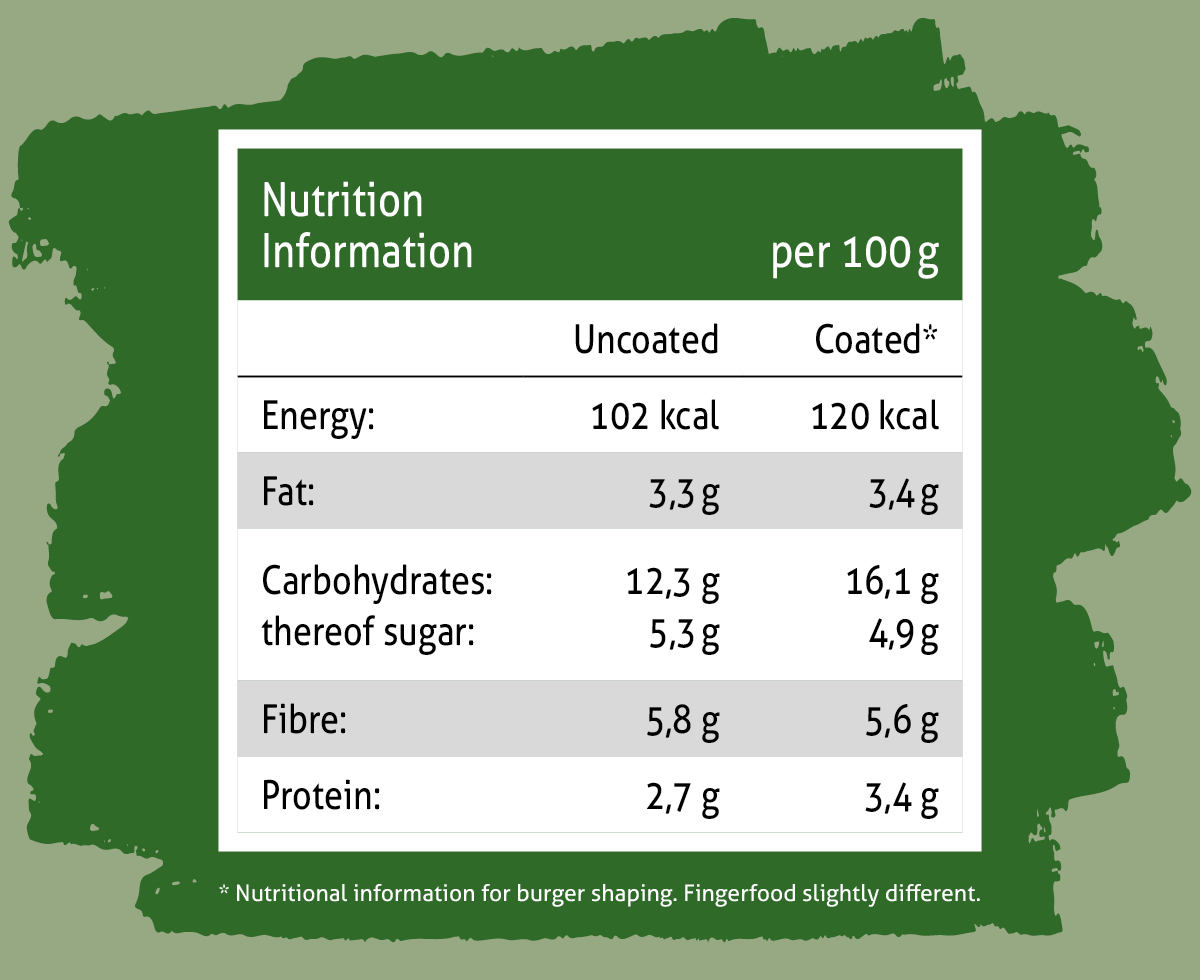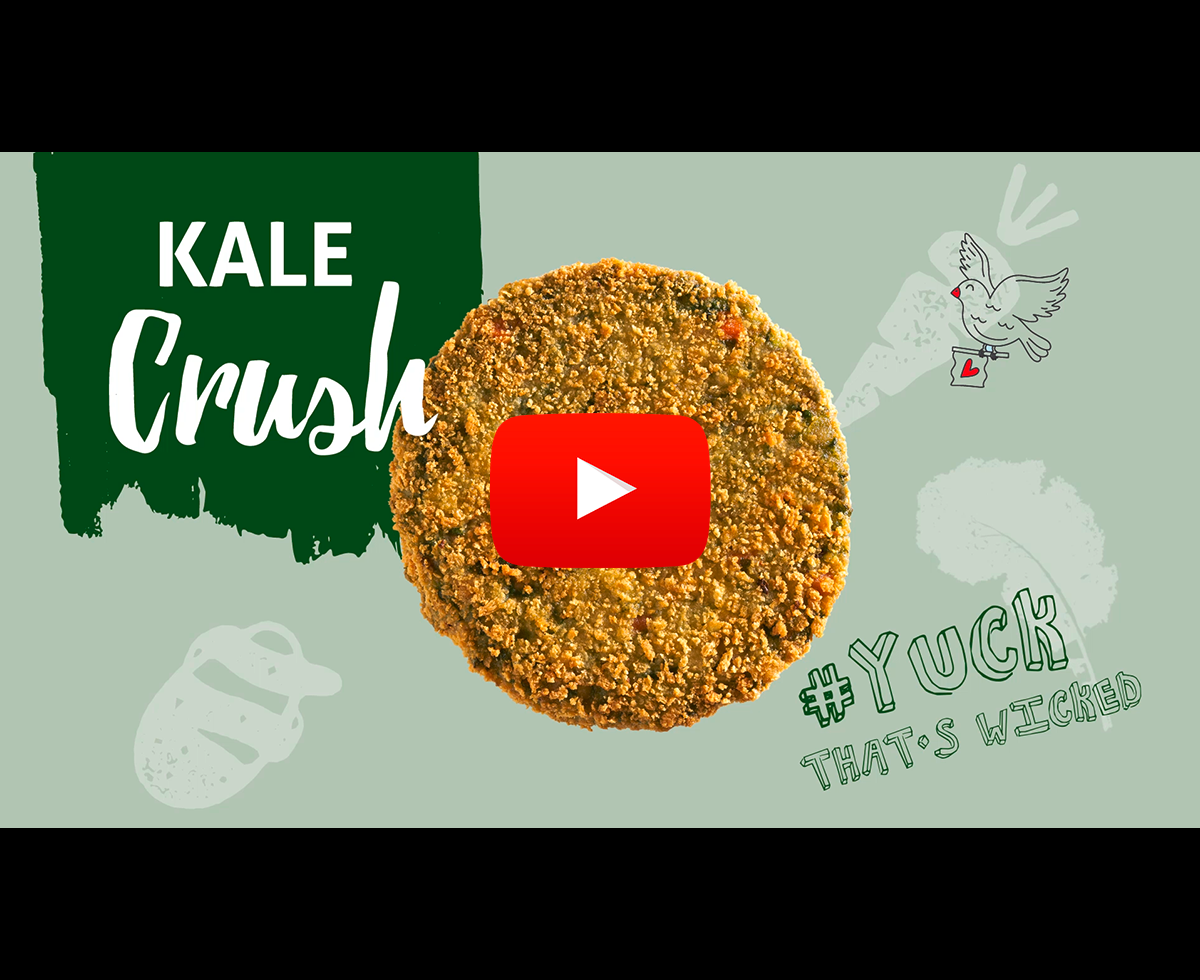 Tough Guys
For real men and all those who like it a bit more punchy. Whether it's sizzling in a hot frying pan or baking to a golden brown in the oven, one thing is sure: Smoky Touch has got absolute snack appeal. Take a big bite and savour the full taste of kidney beans, onions, sweetcorn and red pepper. 100% deliciousness guaranteed. Deep-frozen.

The variation on offer provides a kick courtesy of red chilli flakes in a crispy coating.
Smokey Touch also available without coating
Cooking Guide: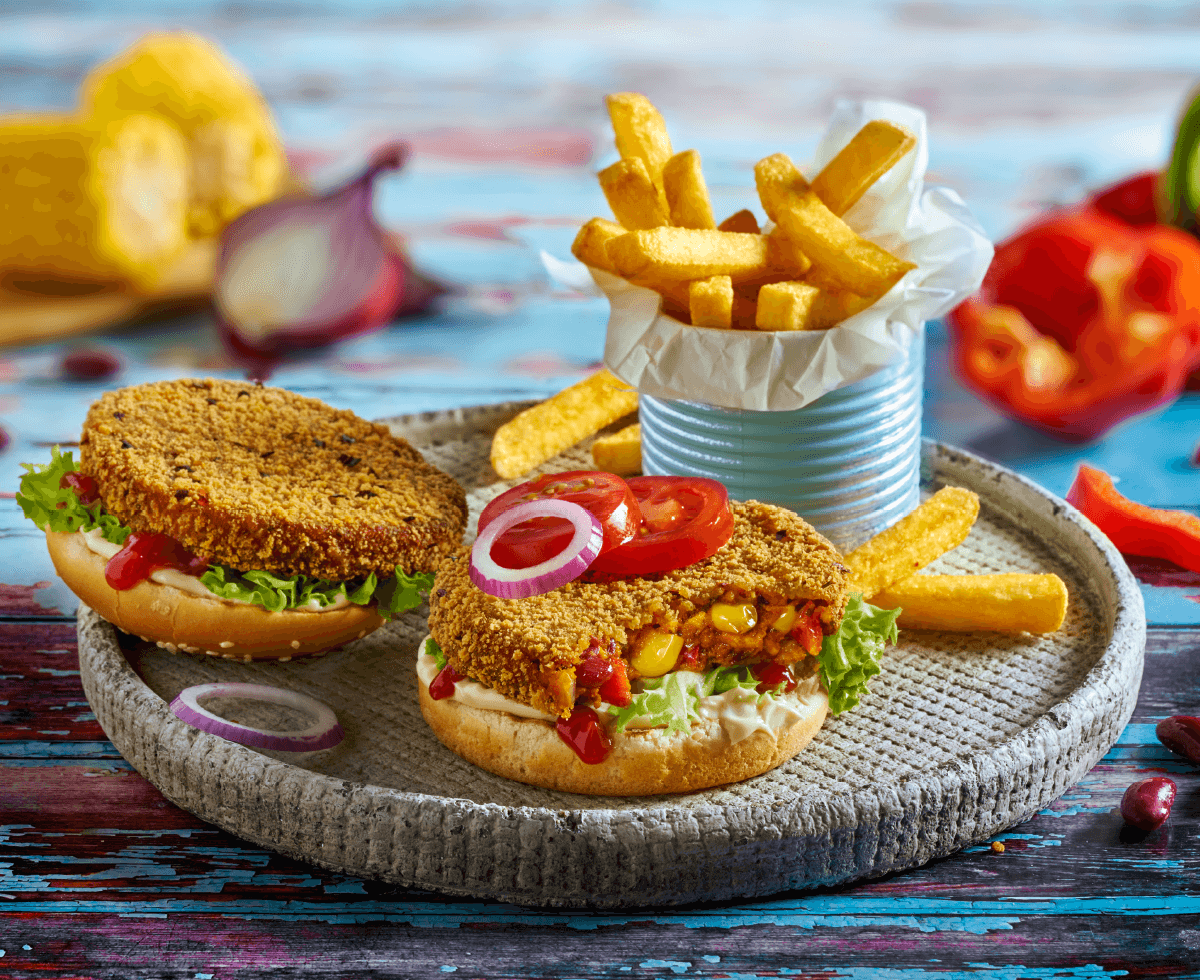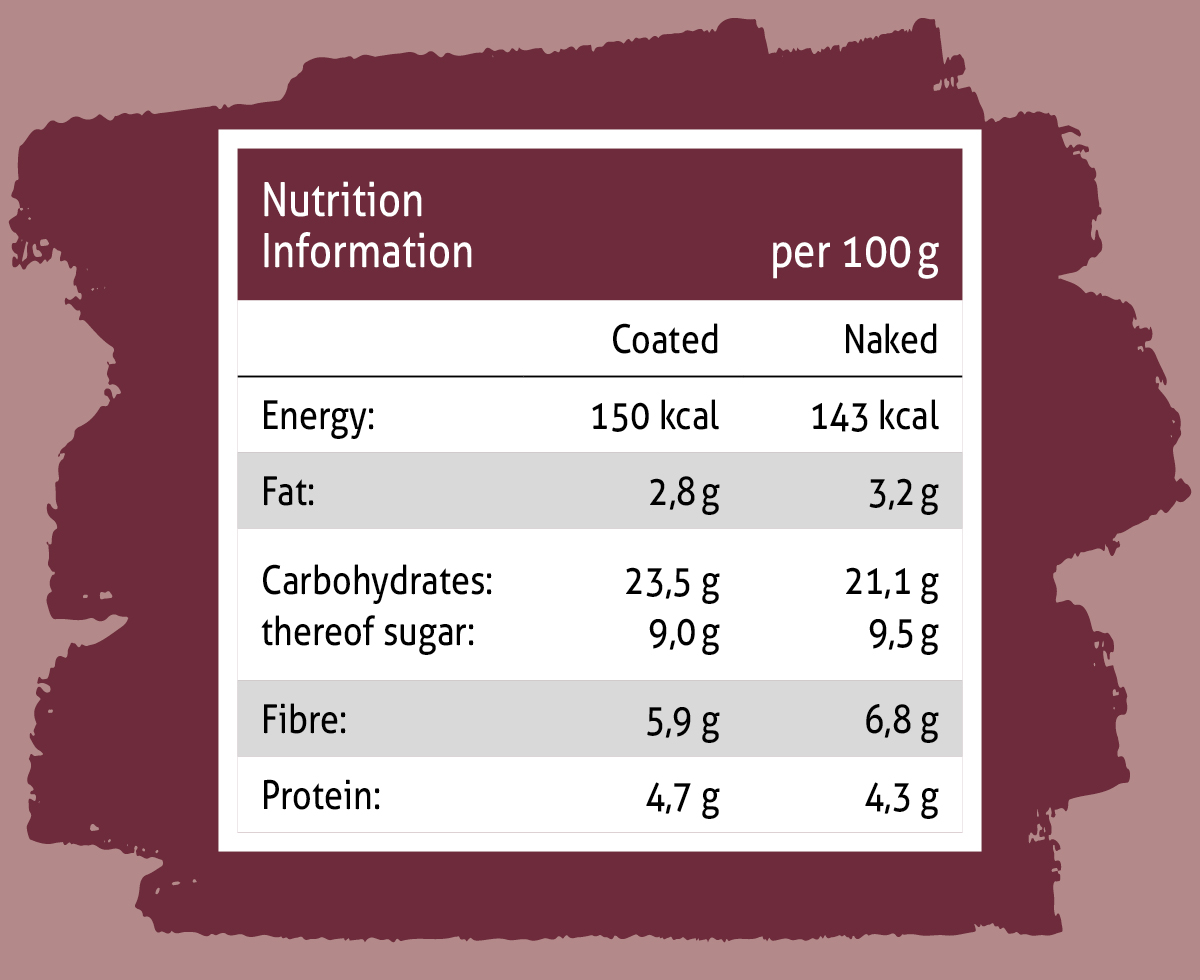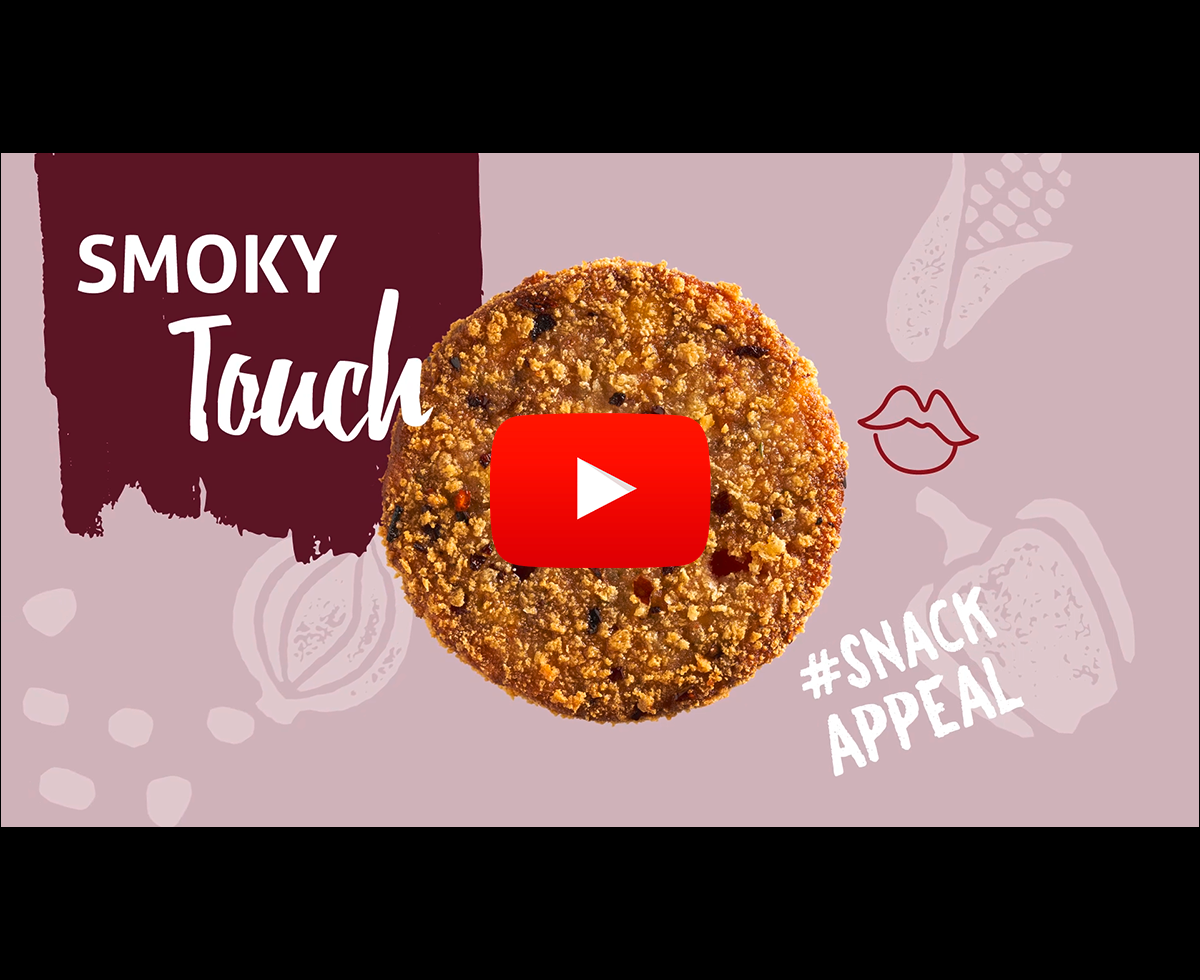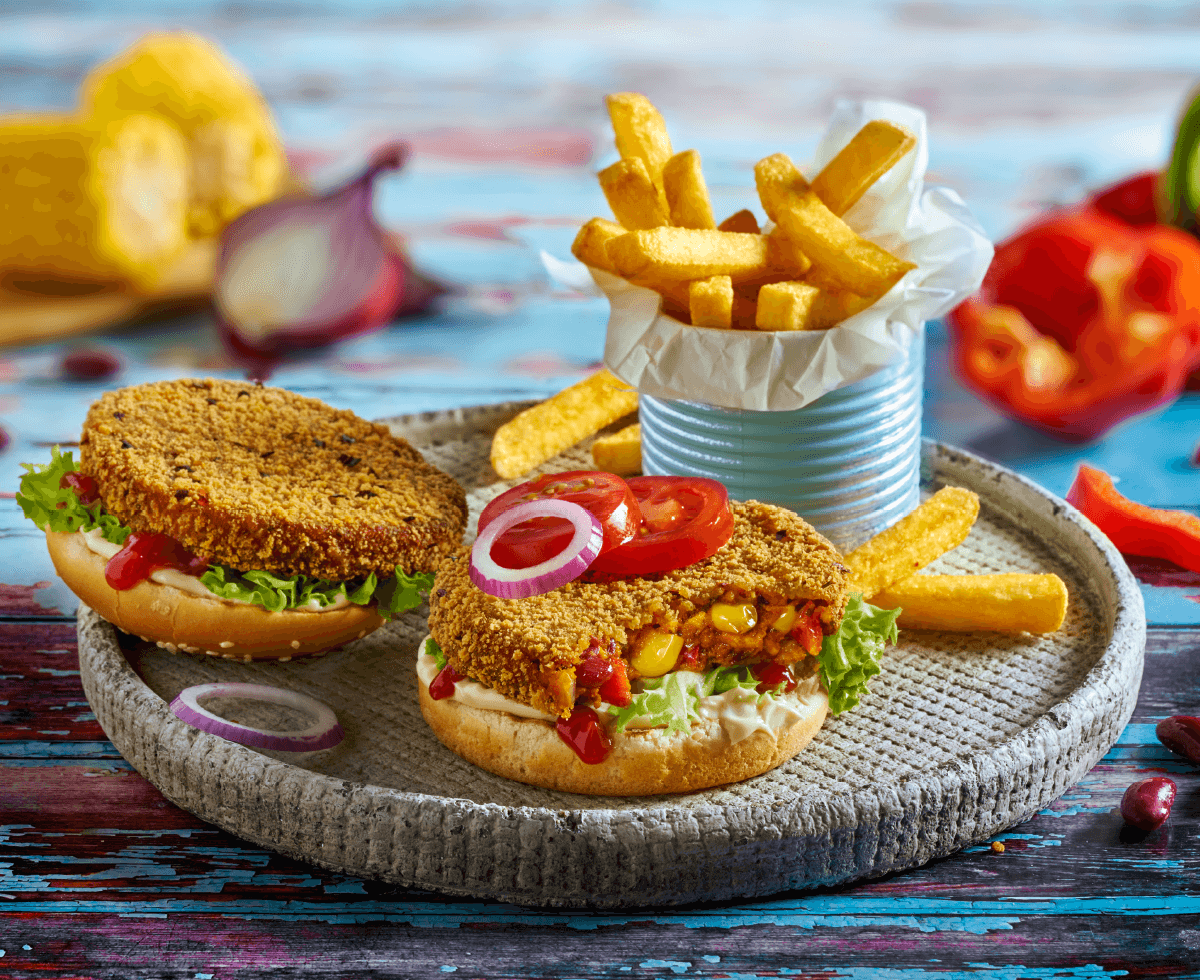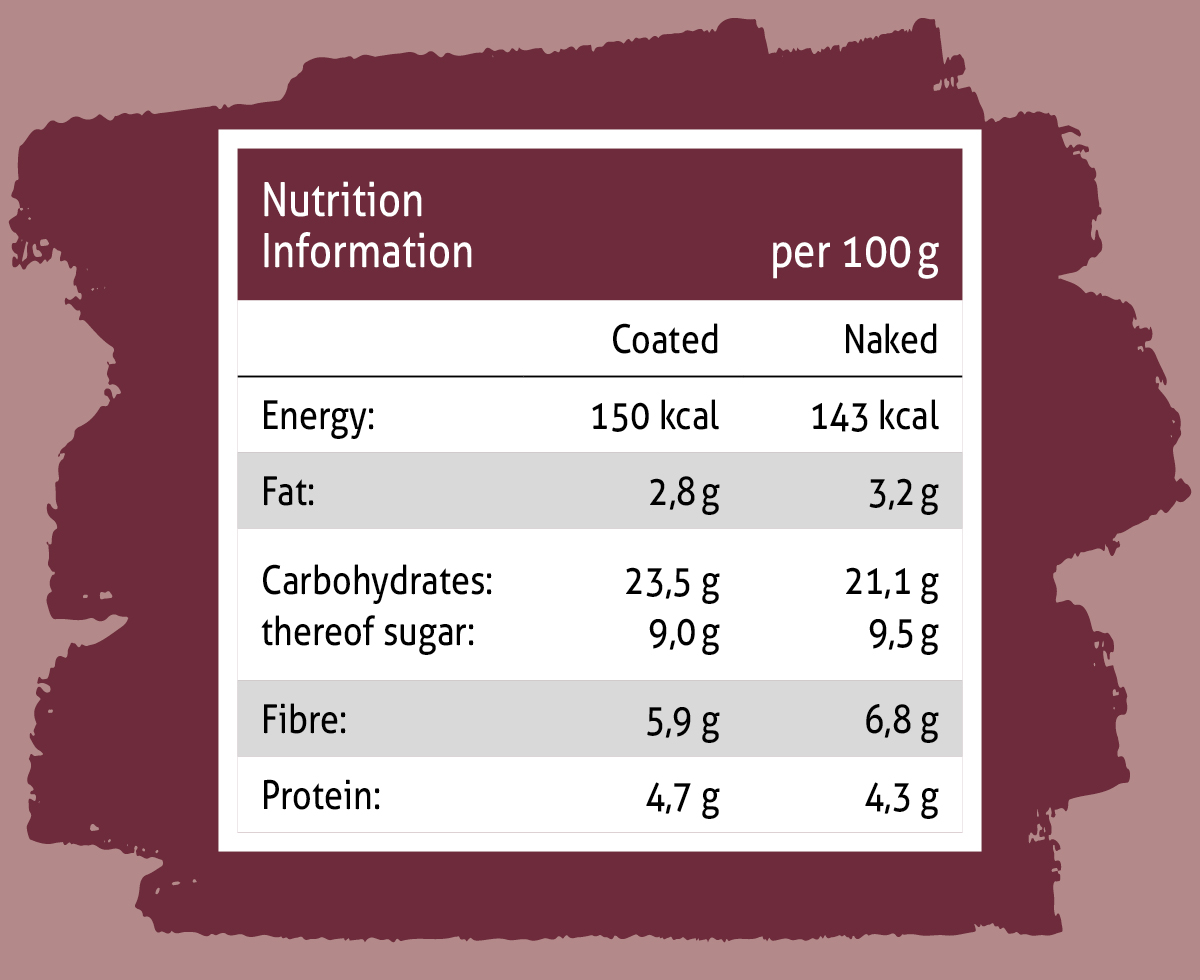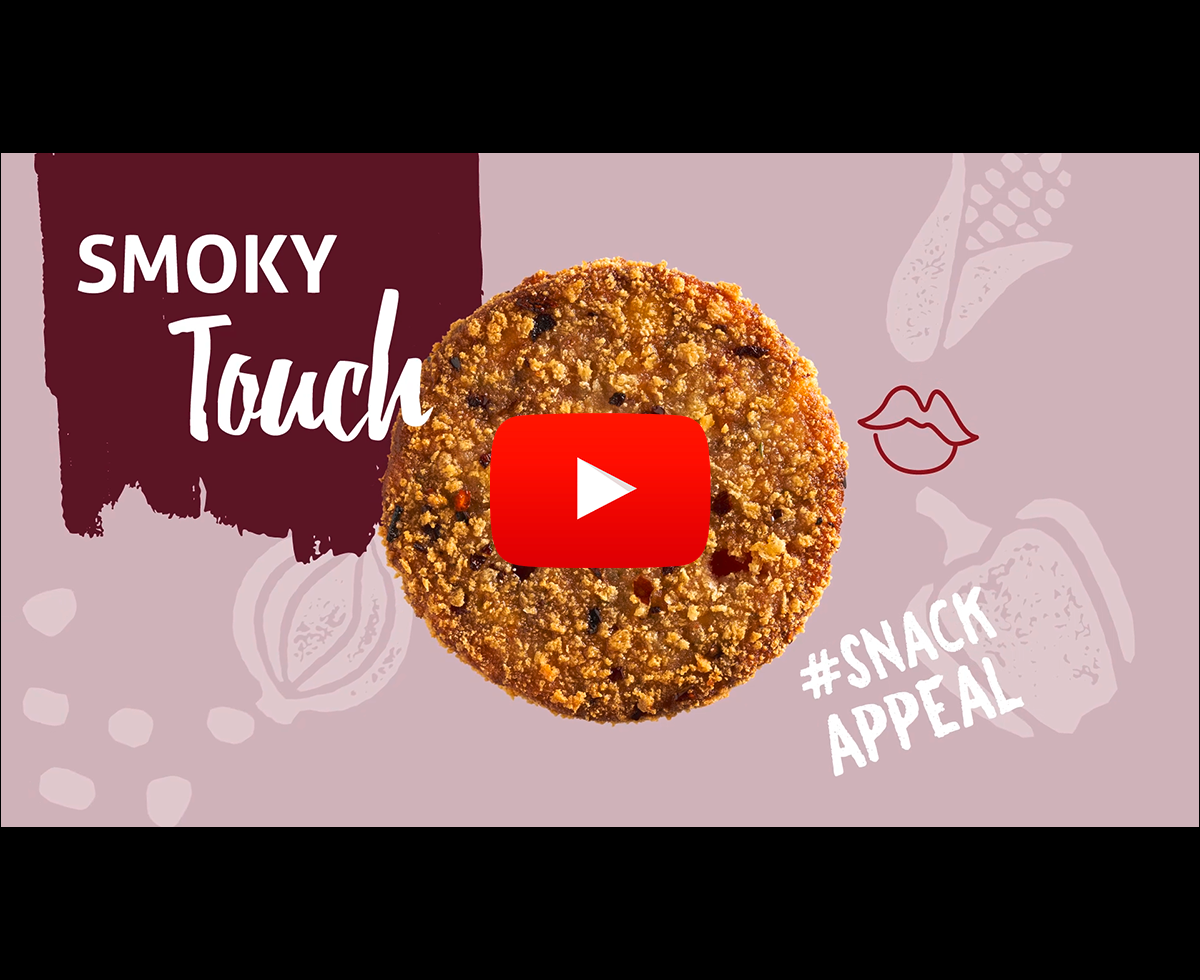 Get Your Greens On
Here come the tender young vegetables with the lush and succulent herbs. It's fresh and crisp and the living is easy when carrots, broccoli, spinach and peas team up with an aromatic paste of herbs and tiger nuts for a kick of pure inspiration. One bite is enough and the vegetables are already casting their spell. Caution: contains massive doses of fibre, vitamins and minerals. Deep-frozen.

Available with a gluten-free coating of parsley, chives and linseeds.
Garden Quickie also available without coating
Cooking Guide: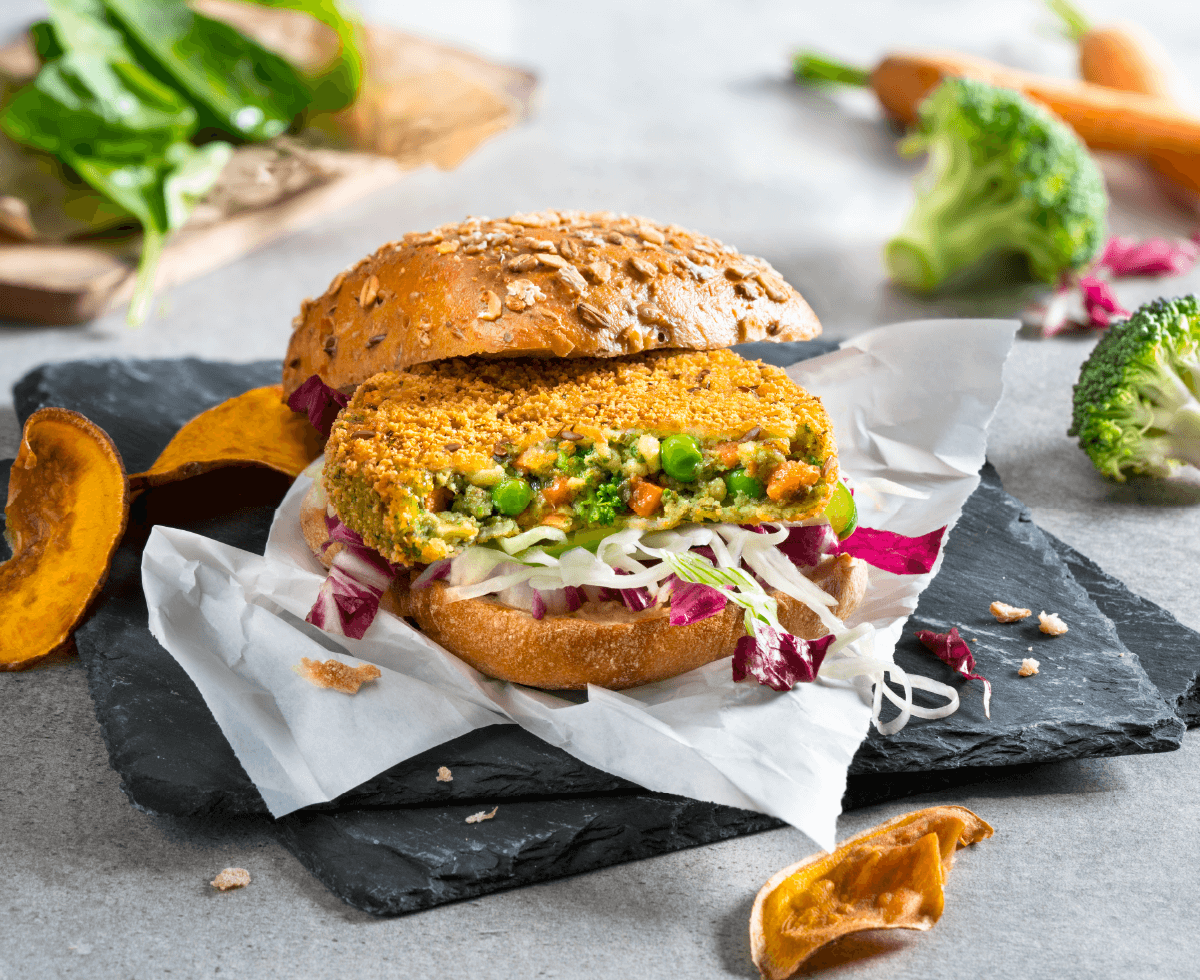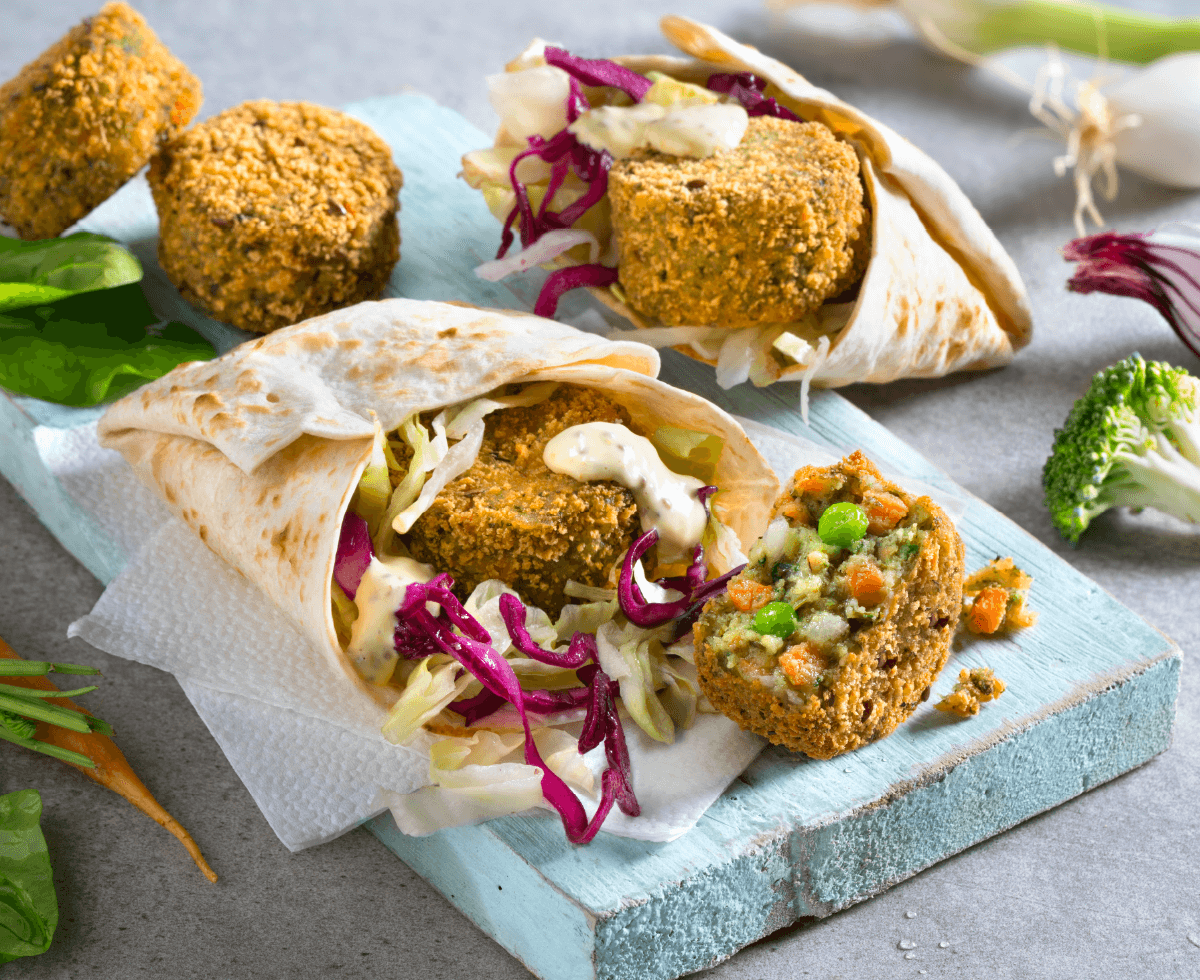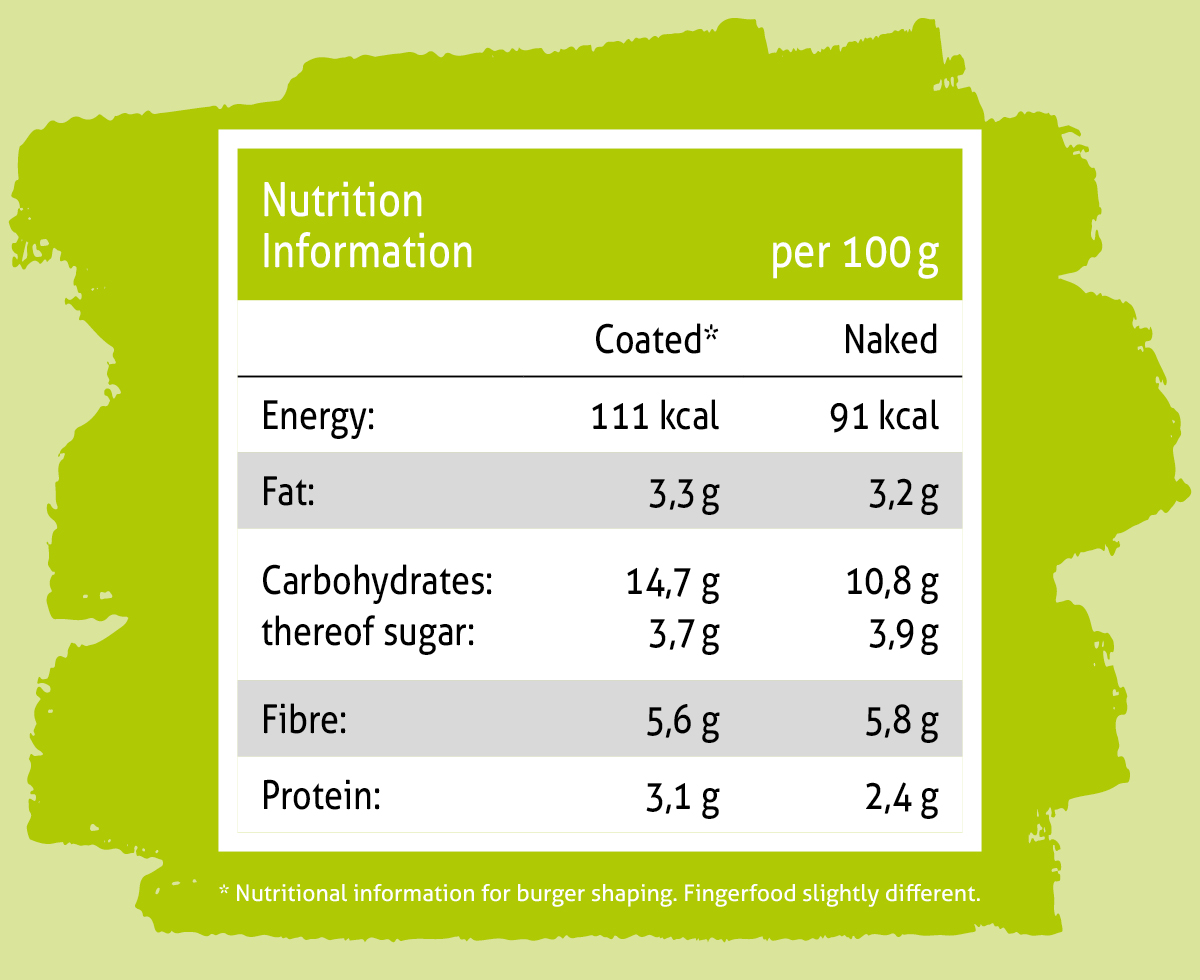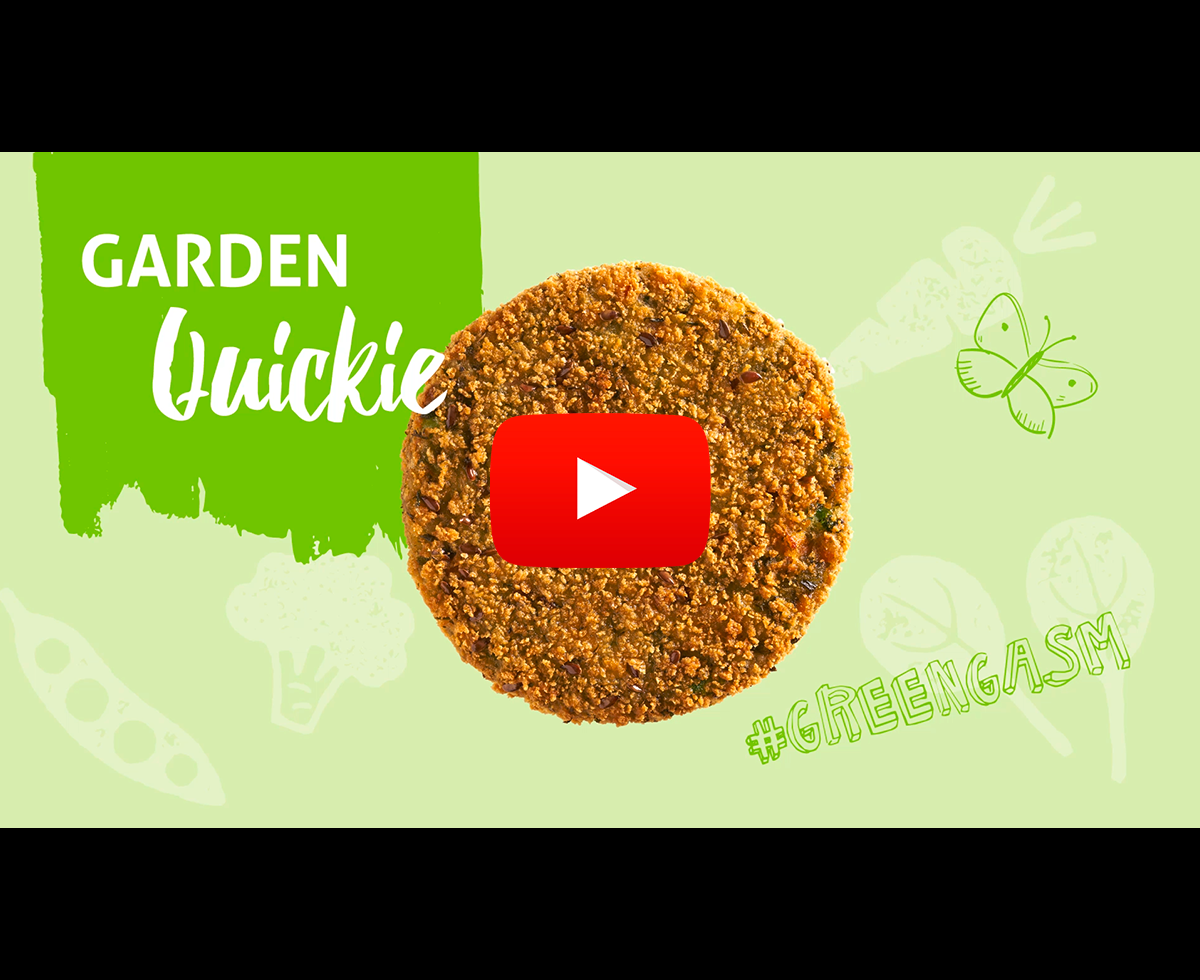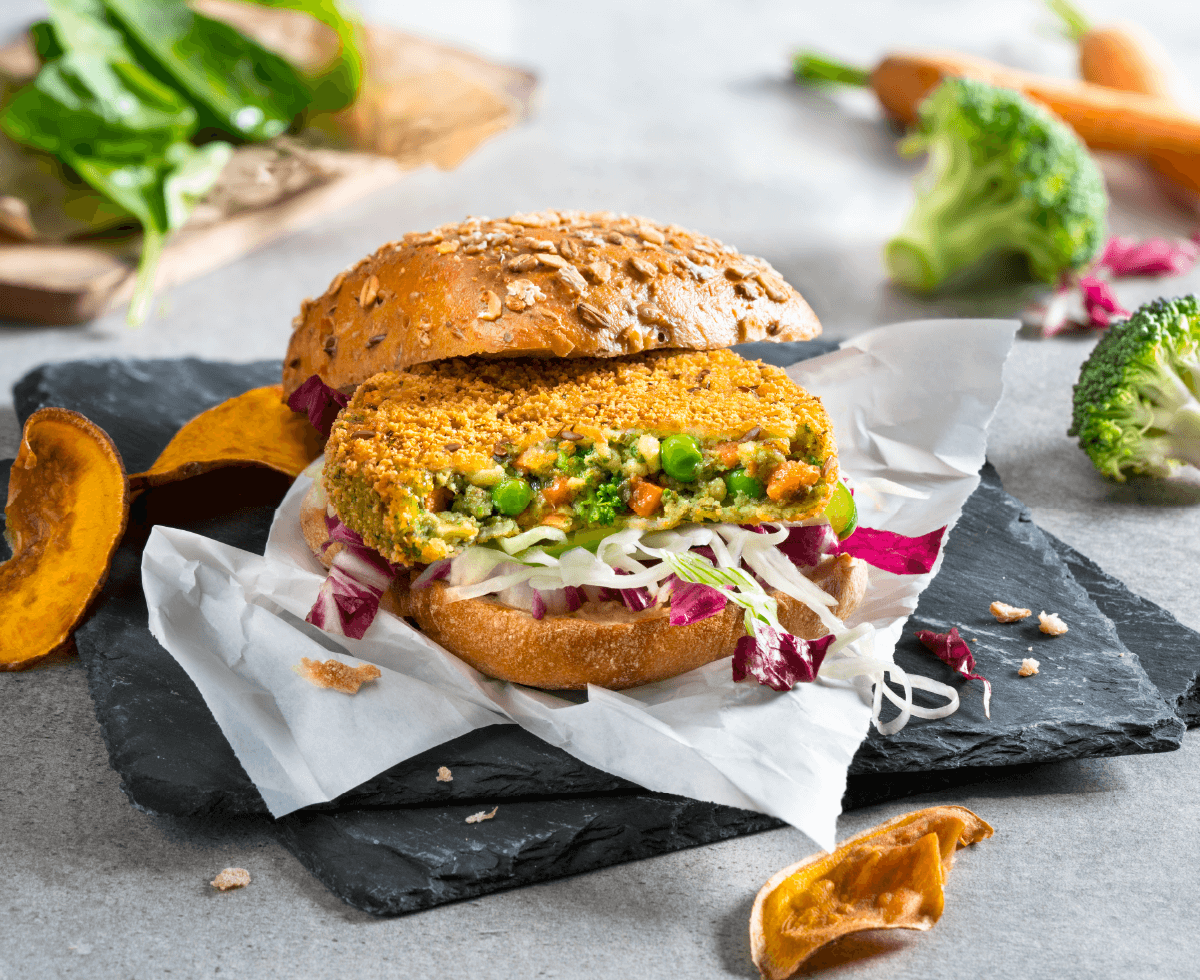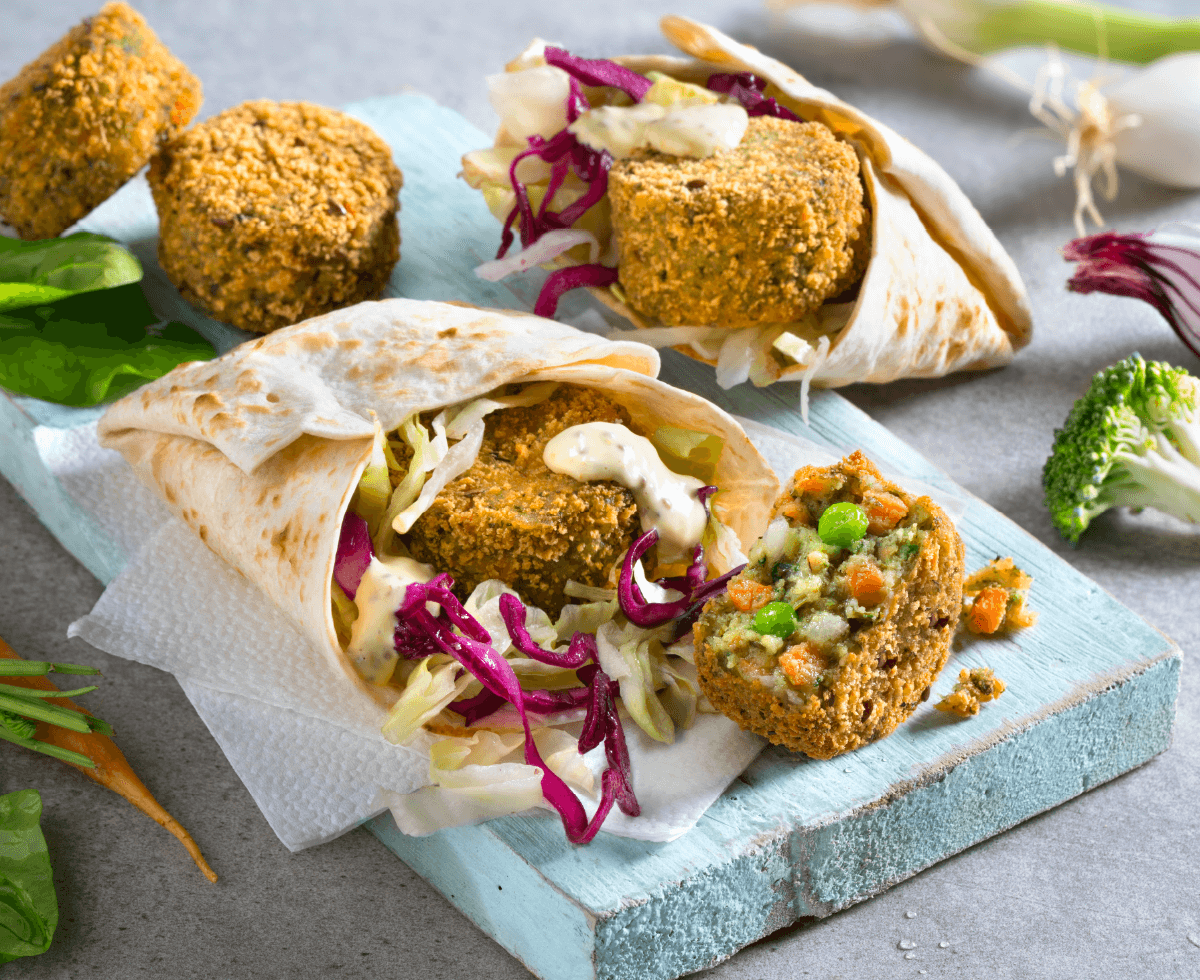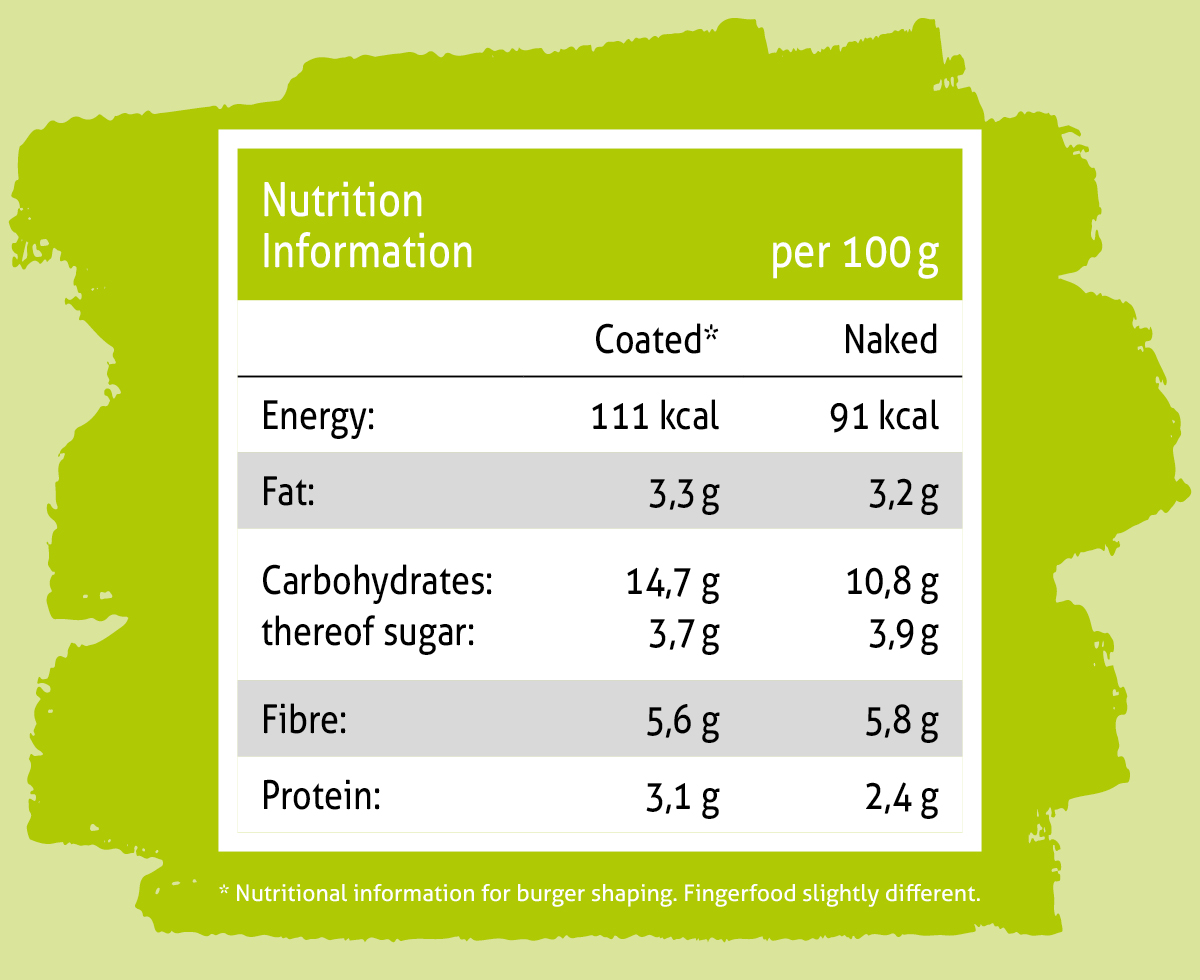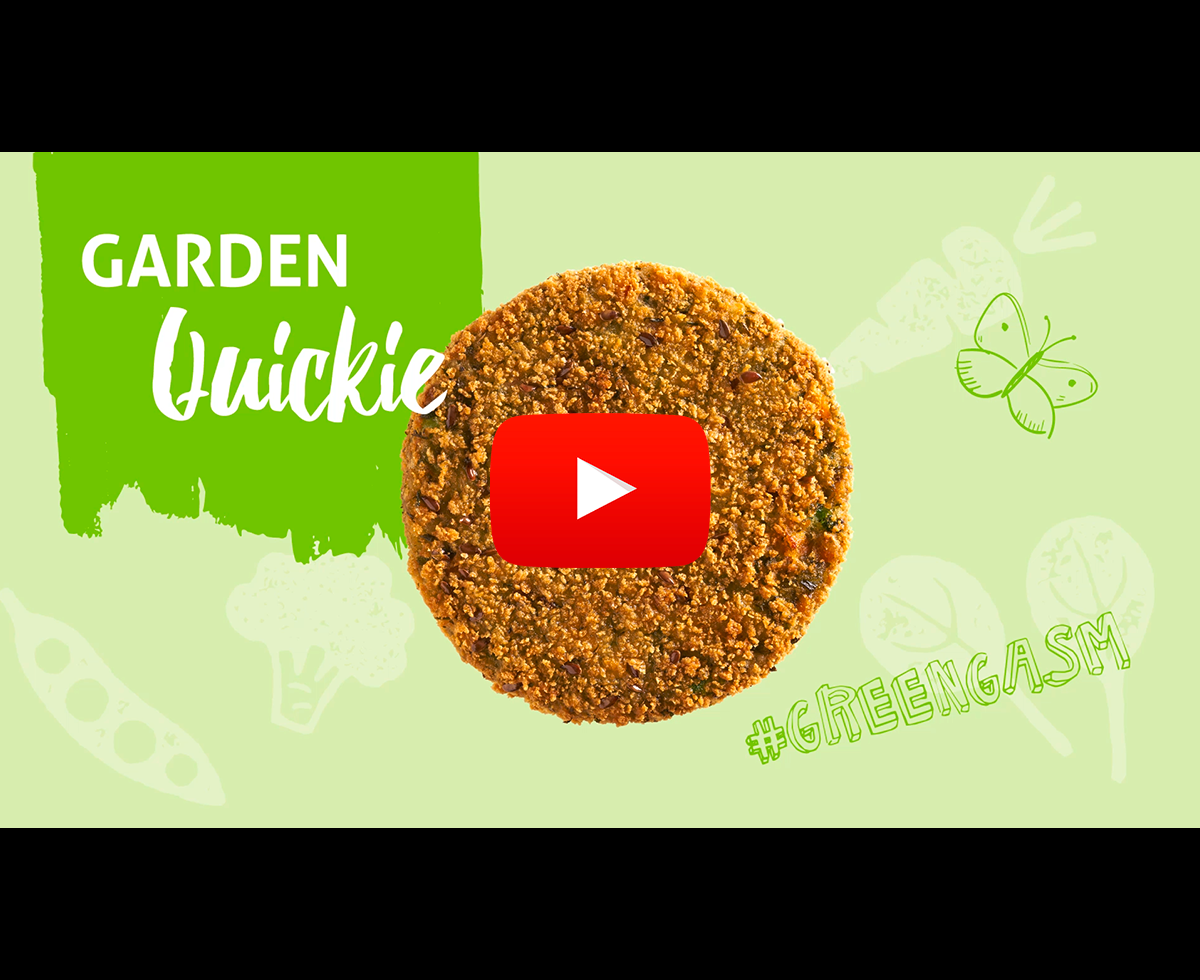 Kiss Me If You Can
This is the taste of summer on the beach. It has a charming, hearty side that ends in a soft, gentle flirt. The crunchy coating with its powerful herb mix of thyme, basil and onion conceals within a composition of carrot, bell peppers and mushrooms in an elegant paste of peppers and tiger nuts. Let's hope that the summer never ends. Deep-frozen.
Cooking Guide: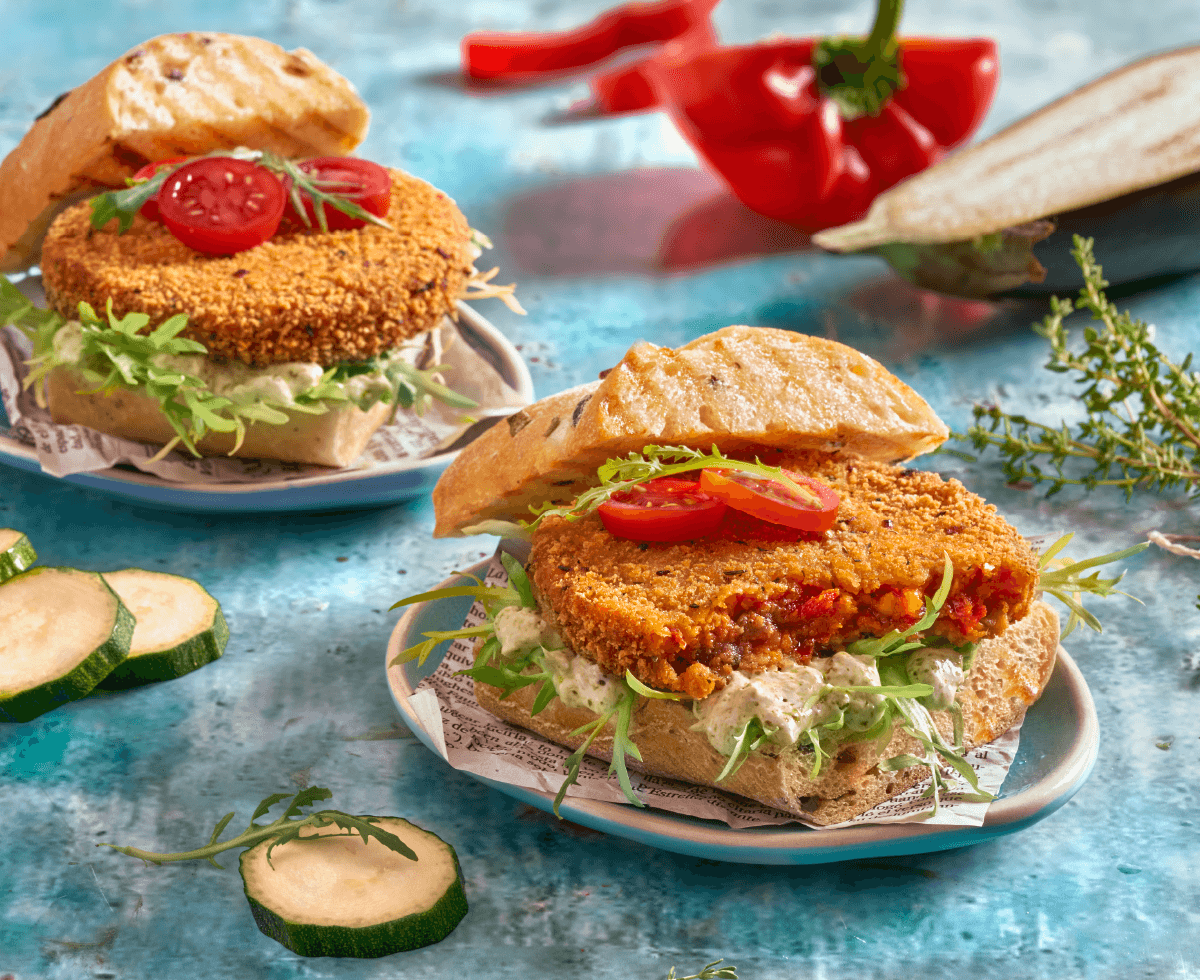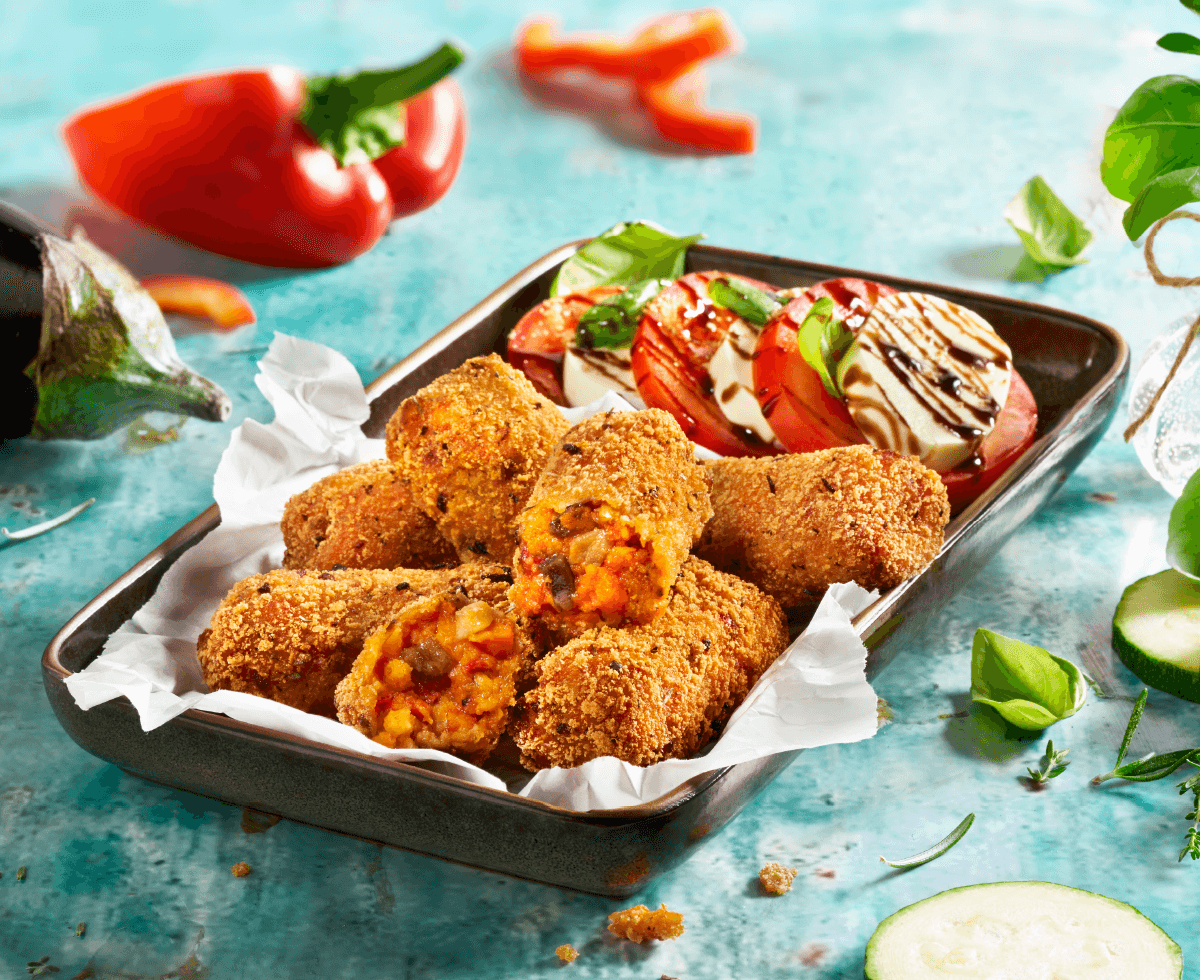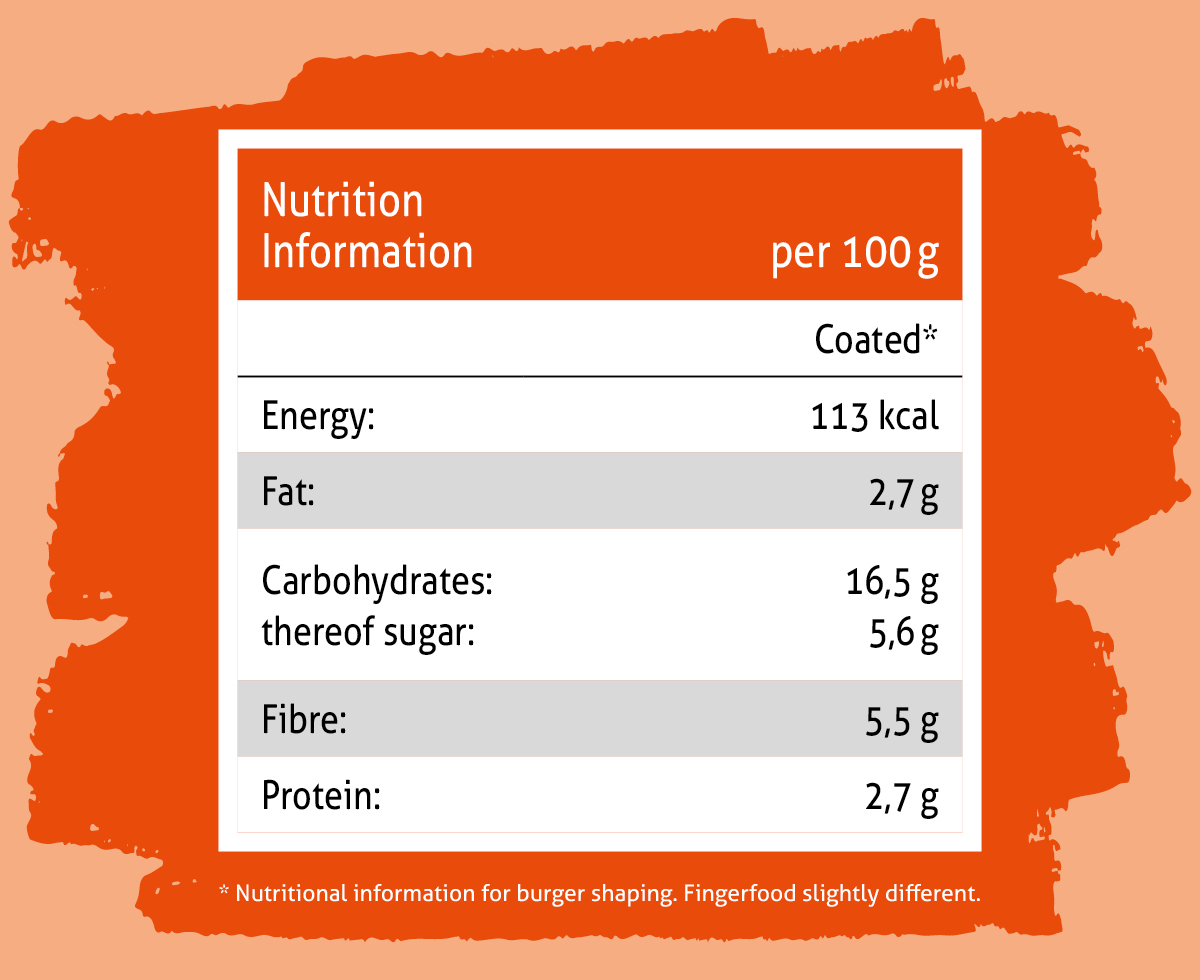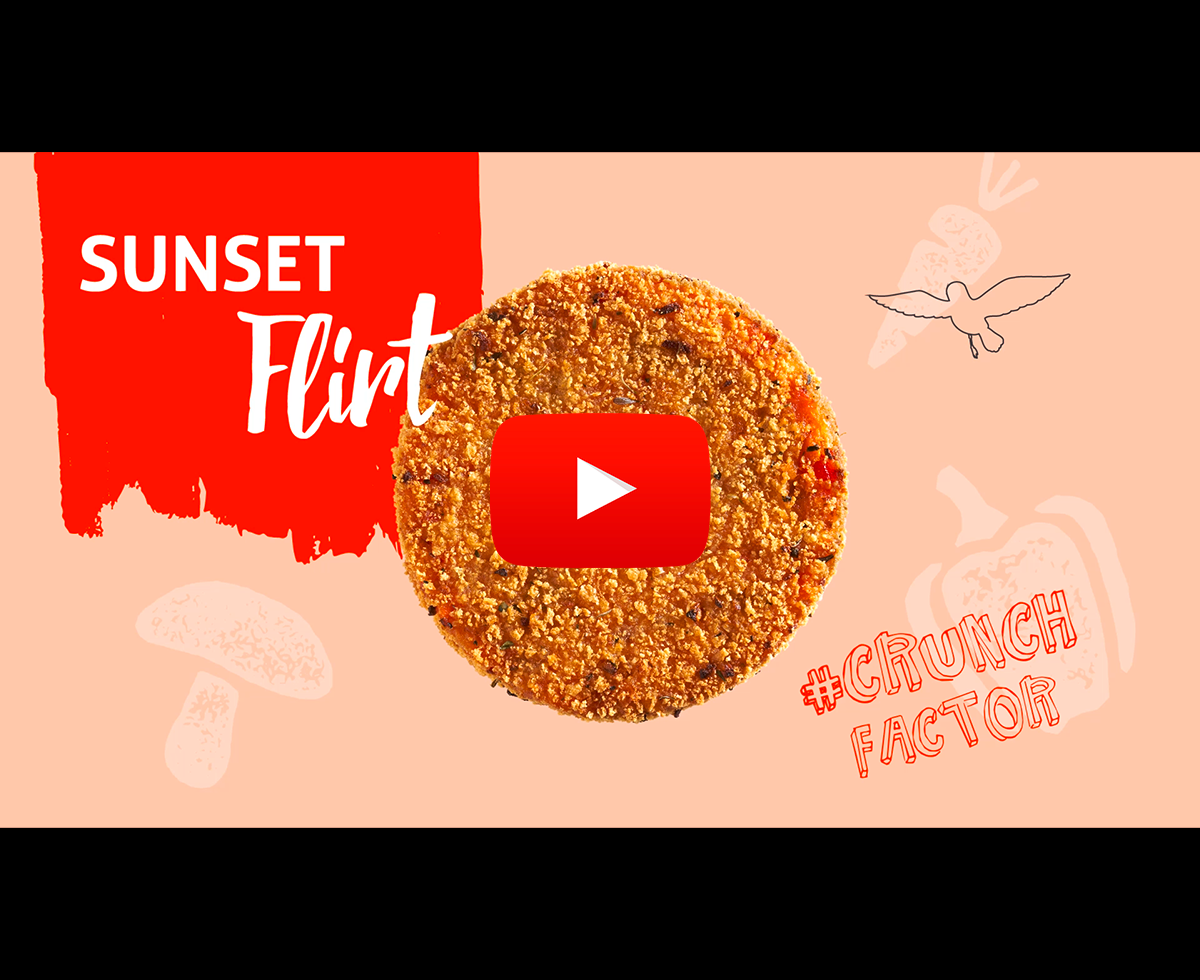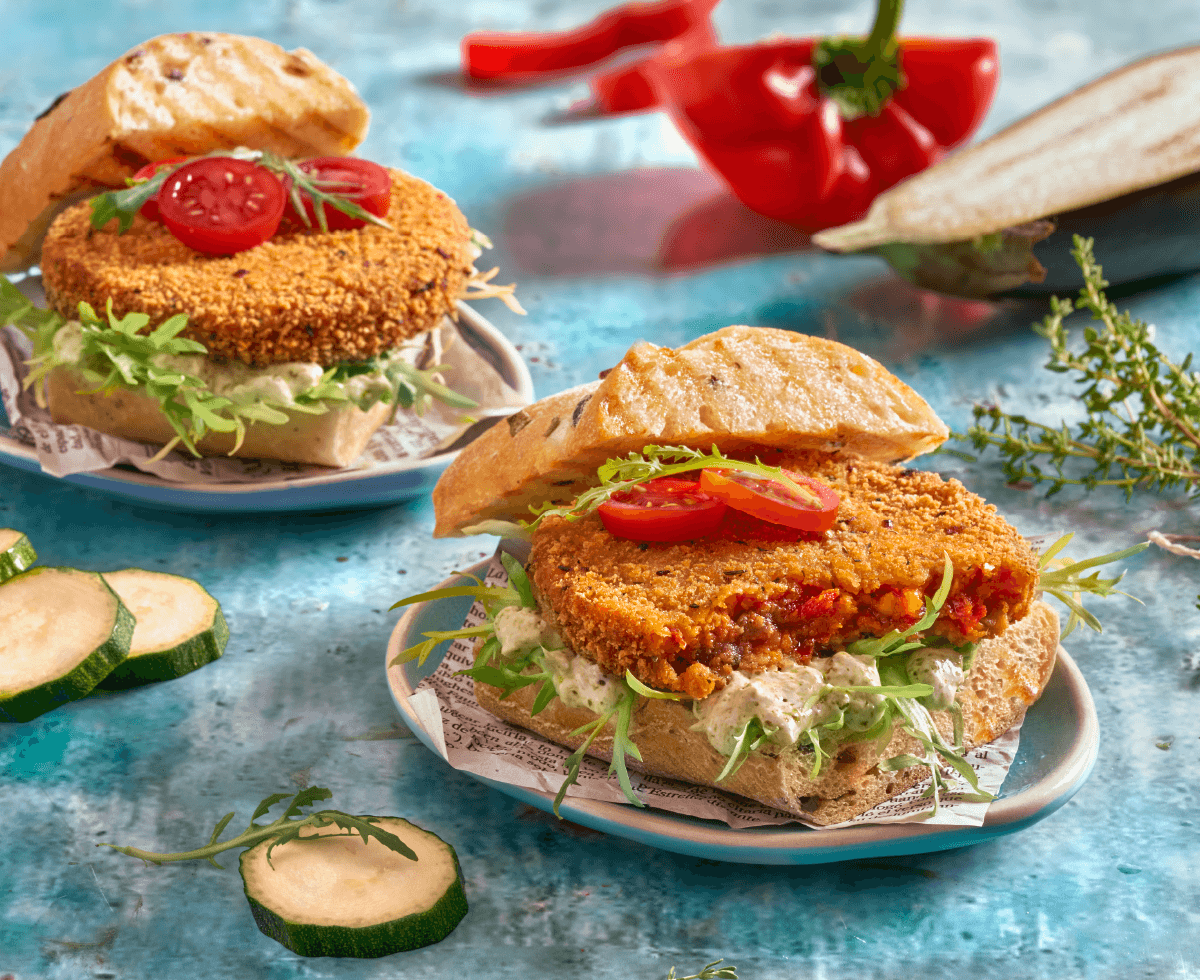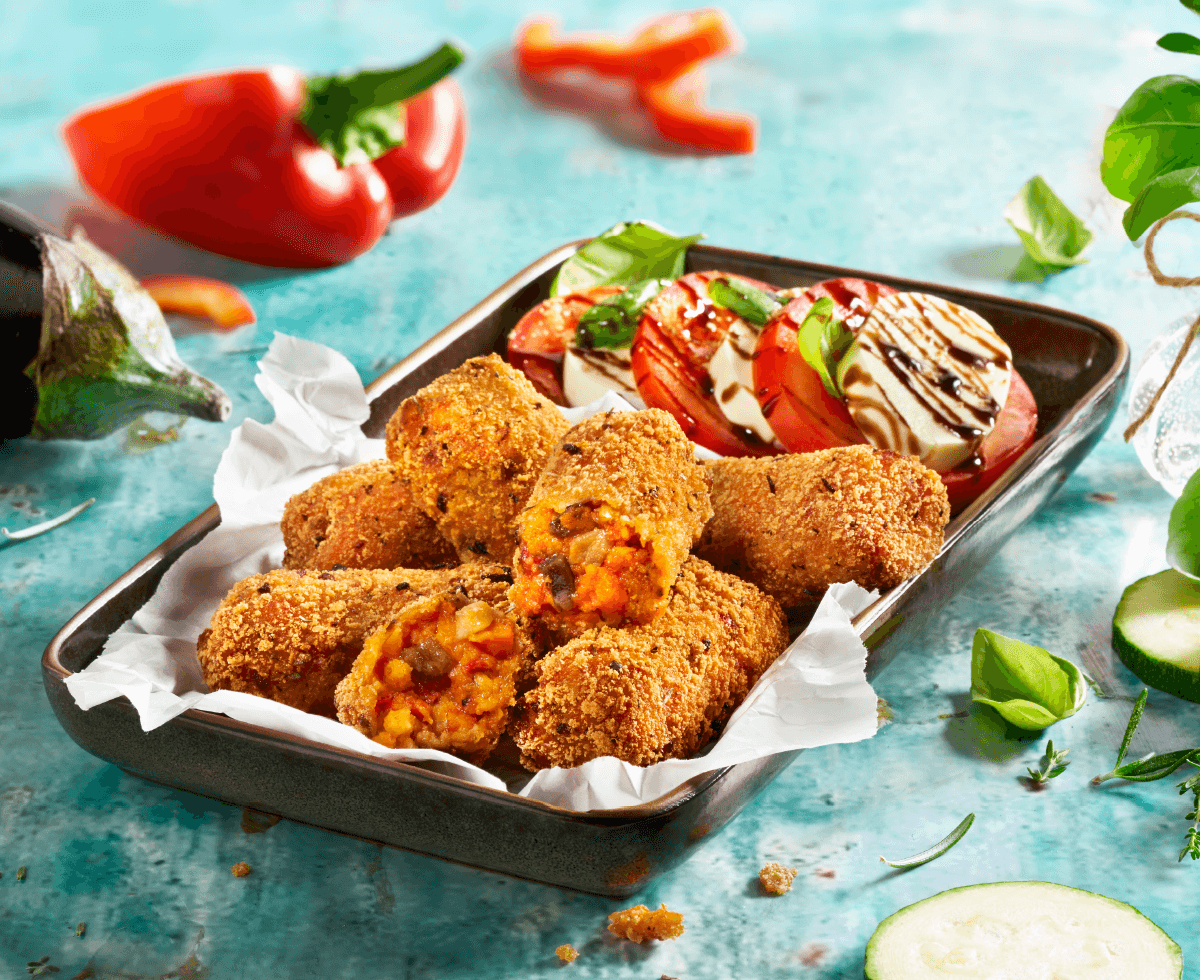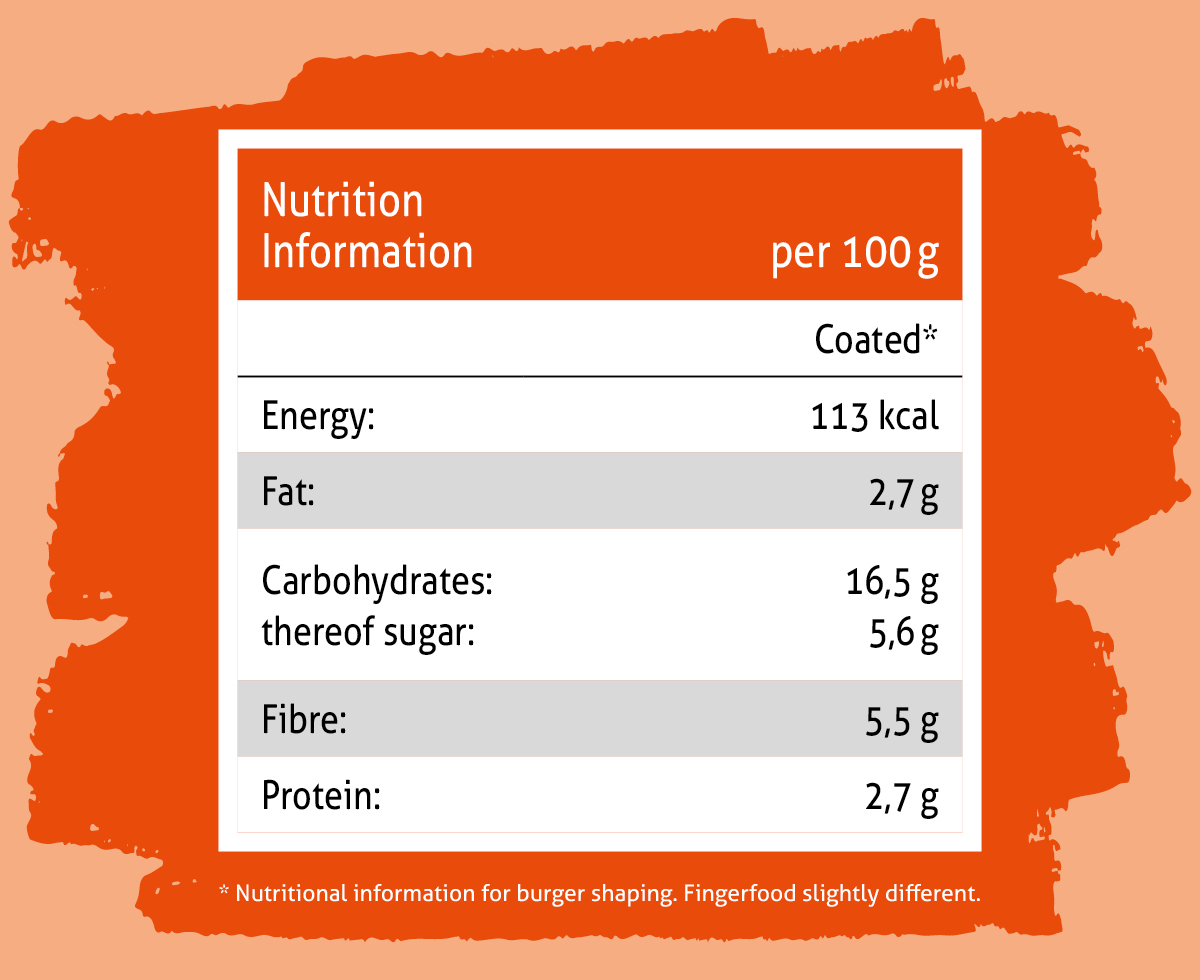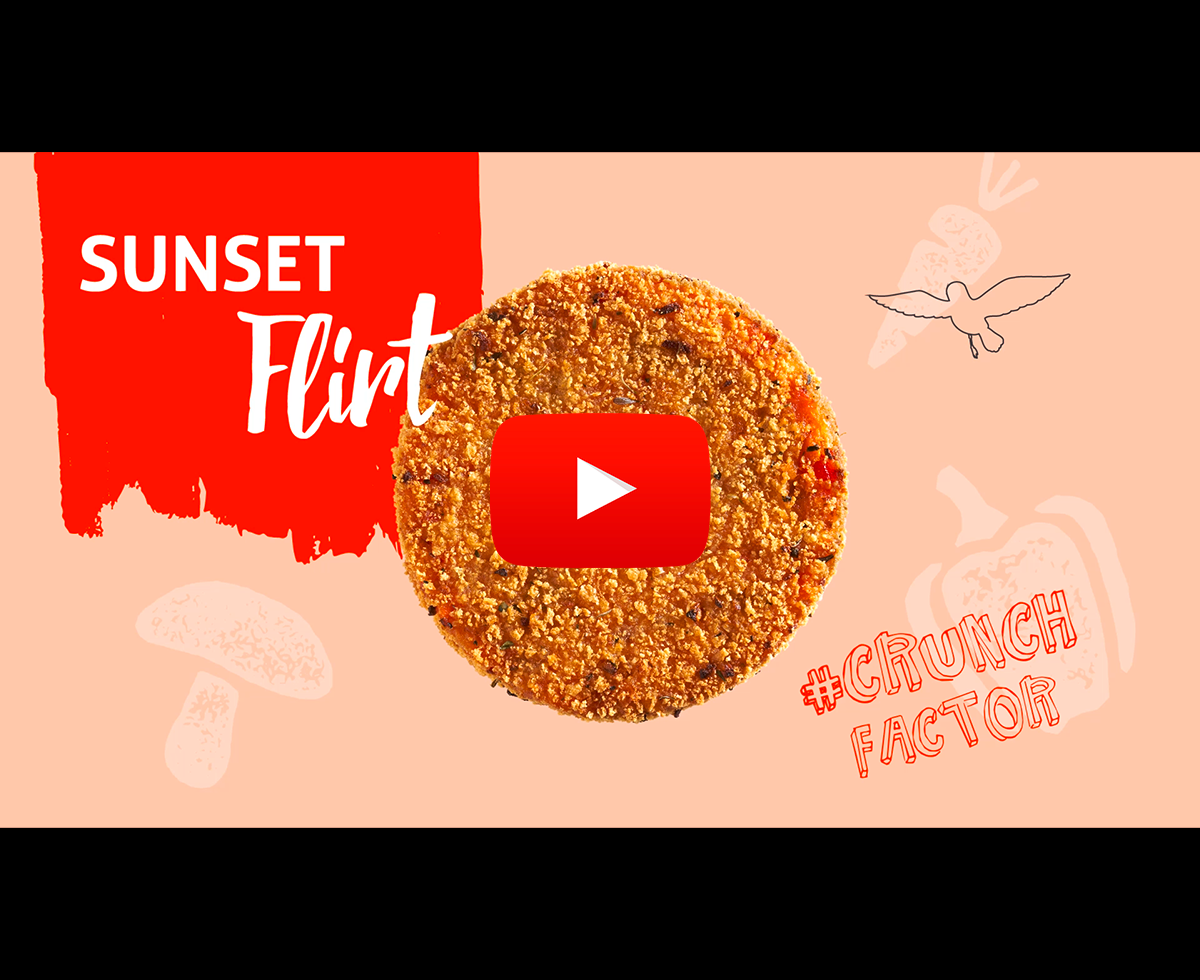 #crunchfactor
Crunchy Finger Food - Our secret, super(food) power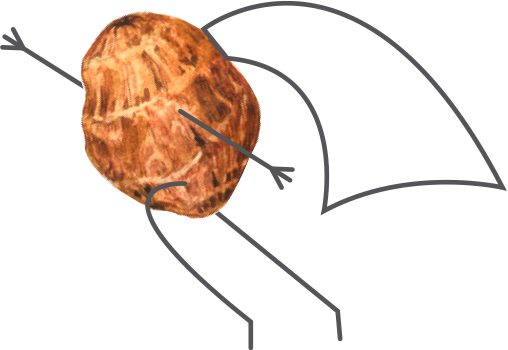 It's exciting how crunchy finger food can change your life. Everything happens so fast, so easily and you're so aware of it. This Green Date with its finger food snacks fit for a party - that's what you've been waiting for all this time. The best thing about all this is that it is not just any old finger food but your very own superfood! And all thanks to the tiger nut, which has found an ideal platform here to show its extremely attractive and oh-so-crunchy side. And now it's too late, you've fallen head over heels for this Green Date. What a clever little finger food - you are so hooked already!
#IWantToKnow
Finger Food Bites – Read up on all this to get in the mood for lush food!
Find out everything, get convinced and revved up by downloading the snack brochure. Learn everything about crunchy, deep-frozen finger food made with real ingredients à la Mother Nature. And when other deep-frozen snacks get the news, they're sure to turn almost green with envy. You can't keep your hands off this new and natural range of finger food and snacks? You don't have to. A health-conscious diet is exactly your scene. And, hey, don't forget, convenience means when your food satisfies you, not when it bloats you. Get the oven, frying pan or deep-fryer up and running, in with the deep-frozen snack and then just wait until it is really #CrispAndCrunchy. Whether it's a burger patty, croquettes, balls or a mini cake, when you choose a natural snack, it is always, naturally, a good decision. And it's a good way of satisfying your hunger for more adventure, too. Have fun with 6 excitingly exotic flavours that you can bring into your own home just as the fancy takes you. You know best what you like. And you know you want it!